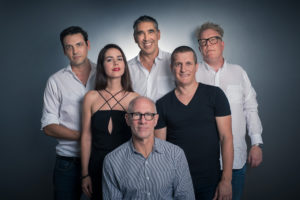 Global production company Taylor James and marketing/entertainment company SMITH Creative Labs have merged and will now be operating as Taylor James, effective immediately. Crossroads Films founder Dan Lindau, Süperfad founder Geraint Owen and Alex Smith all join Taylor James from SMITH. Alyssa St. Vincent joins from Eight VFX, adding an element of class to an otherwise motley crew of newcomers. They will assume the roles of CEO, Global Director of Special Projects/EP, Creative Director and Executive Producer, New York, respectively.
At SMITH, Lindau, Owen and Smith created movies, products, ads, experiences and more for a broad spectrum of clients bringing innovation to portfolios of Fortune 500 companies. Beyond SMITH, all three are storied industry veterans. St. Vincent has established a reputation as one of the most trusted and multi-faceted producers in the industry.
"This was an opportunity to capture lightning in a bottle," said Taylor James Founder, Glen Taylor. "We are taking on a team of four unique and well-respected industry vets — each who have led and nurtured a premiere, specialized company—and letting them collaborate with our teams to further grow Taylor James into a shop that provides the best in craft, across every discipline. The addition of SMITH's top-line strategic and creative thinking allows us to partner with our clients in every conceivable way."
Dan Lindau joins Taylor James as CEO, where he will oversee the network of five offices across North America and Europe. Prior to SMITH, Lindau founded Crossroads Films. Under his direction, Crossroads grew into one of the largest, most successful production companies globally including entities 89 Edit, Headlight Design & Graphics and Crossroads Branding & Promotion.
During this time, Crossroads won more than 100 Cannes Lions and produced campaigns for nearly every brand including the iconic Little Caesars "Pizza Pizza," Nike Air's "Revolution," Bud Light's "Wiener Dog," and VW "Turbonium." He oversaw music videos for a wide range of artists, from Public Enemy to Mariah Carey, Paul McCartney, The Rolling Stones, David Bowie, Neil Young, and the Beastie Boys, among others.
He has produced movies with Ben Kingsley, John Travolta, Scarlett Johansson, Kate Beckinsale and Sam Rockwell, worked on several television shows and an array of other projects. More recently, he was Senior Advisor to The Doha Film Institute, where he oversaw the growth of the state of Qatar's film initiatives.
"It's shocking how perfectly Taylor James' work and plans for the future complimented our vision for SMITH," said Lindau. "I've known Adam Isidore [Managing Director, Taylor James] for years and when he told me Alyssa St. Vincent was joining…well, I haven't stopped smiling."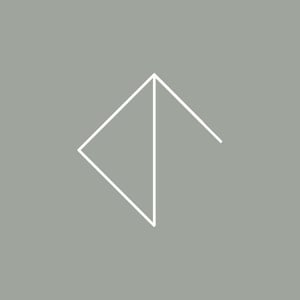 Alyssa St. Vincent joins as Executive Producer, NY, following four years helming Eight VFX, NY. She is charged with overseeing the production output as well as expanding the VFX and live-action capabilities of the studio.
She has extensive experience across a diverse range of VFX, CGI, digital, animation, film and technology-driven projects and close agency, production company and A-level director relationships. St. Vincent has collaborated with clients including BMW, Rolex, Mountain Dew, Nike, and AT&T, garnering multiple Cannes Lions, Golden Pencils and other awards along the way.
Geraint Owen joins as the Global Director of Special Projects/Executive Producer. He is a design industry veteran with an uncanny ability to understand client problems and to assemble teams that create smart, eye-popping solutions. As the founder of Süperfad, a design and live-action company, Owen created award-winning work for clients like Adidas, X-Games, Visa, Target, Bloomberg, American Express, Durex and many more.
Alex Smith assumes the role of Creative Director and will oversee the creative output across the North American network. He brings over two decades of design experience to the role — from branding to animation, data visualization, interface design and beyond. Through the course of his career, Smith has worked with iconic brands across sectors, software startups, major TV networks and international educational institutions. He is a visiting instructor at Pratt Insitiute, where he has developed course work aimed at helping students uncover their own theories of design and apply those theories beyond the traditional boundaries of the field.
"I was Dan's client for many years, I know first hand how inteligent he is," said Adam Isidore, Managing Director, Taylor James. "I have nothing but respect and, to be honest, a little envy for what Geraint built with Alex at Süperfad. And with Alyssa – I'm always a fan of hiring someone smarter than myself – her experience running a preminent VFX boutique is the final piece of the Taylor James puzzle. It is an all-star team from every angle."
Source:Â Taylor James