Tesco Mobile has launched a nationwide integrated campaign across TV, radio, print, OOH, social and digital video, as the network continues to bring the best of Tesco to mobile.  
The campaign is the latest in Tesco Mobile's creative platform Supermarket Mobile, continuing its commitment to helping customers in a category that doesn't.
Leaning in to the helpfulness of Tesco, Tesco Mobile's latest campaign shows the different ways the network is on the customer's side with three OOH food-inspired creatives. With prices that stay fixed for the duration of a contract, 99% UK 4G coverage and the ability to earn Clubcard points on every bill – Tesco Mobile is the super helpful network.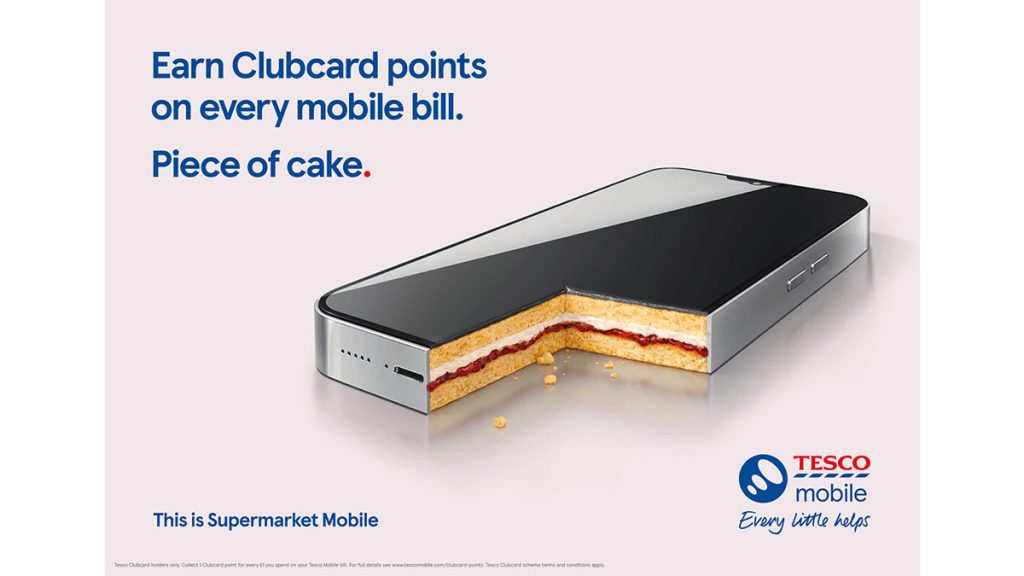 Rachel Swift, Tesco Mobile CMO, said:
"We know how hard it is this year with the rising cost of living, so it's important now more than ever, to provide Tesco shoppers with an unrivalled mobile experience that they can't get from other networks – like being truly helpful and offering exclusive rewards."  
The TV ad sees the first outing of the helpful Tesco Mobile trolley on an epic mission to save a customer from an imminent price hike. The trolley can't help but assist people along the way – from scaring away a fox rifling in a bin, to helping a boy who's struggling to get up a hill on his bike – before finally reaching a distressed customer, to save them from their mid-contract price increase.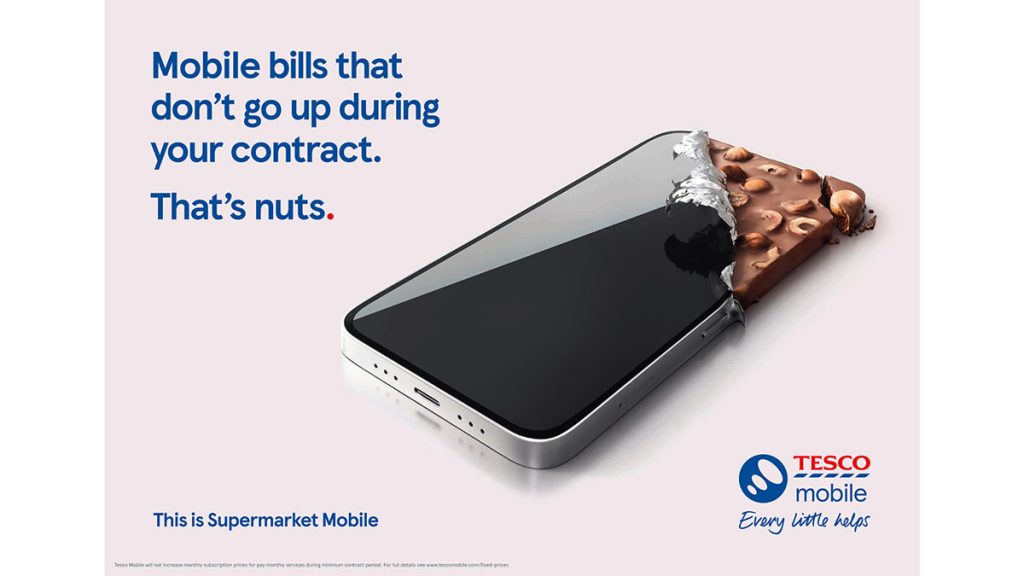 The film was directed by 32 through production company Pulse Films. BBH also collaborated with Electric Theatre Collective on post-production and with CGI creators Illusion to develop the print creative.  
Uche Ezugwu, BBH Creative Director, said:
"Tesco Mobile is a challenger brand in the noisy world of telecoms. We created an idea that would right the wrongs of the industry, showing how Tesco Mobile is the customer champion. Work that would "hero" their underdog spirit, helping customers in a way that only Tesco Mobile can."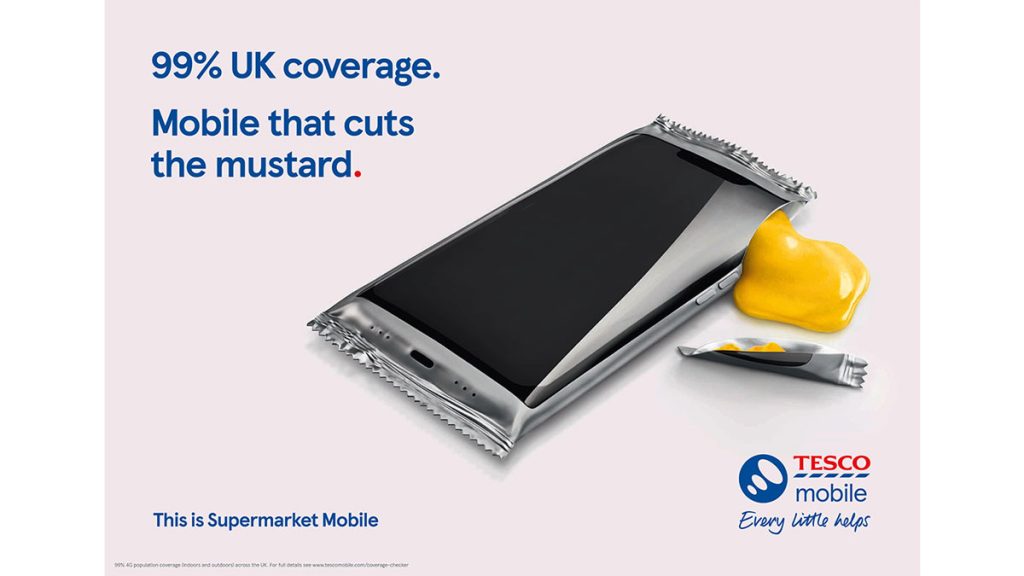 CMO: Rachel Swift
Head of Brand & Comms: Emma Herridge
Comms Planning & Campaigns Lead: Lawrence Hamilton
Campaign Manager: Shadyn Nikzad
Creative Credits:
Client name and title: Tesco Mobile
BBH Creative Team: Tom Chancellor, Gavin Torrance
BBH Creative Director: Uche Ezugwu
BBH Executive Creative Director: Helen Rhodes
BBH Strategist: Harry Guild
BBH Strategy Director: Ed Kurdland
BBH Business Lead: Holly Ripper
BBH Account Executive: Alexandra Keenan
BBH Account Manager: Ella McNicholas, Keren Jones
BBH Senior Account Director: Tessa Cranfield, Bella Bertolotti
Film Credits
BBH Producer: Tracy Macassey
BBH Assistant Producer: Tina Mwazange
Production Company: Pulse Films
Directors: 32
Executive Producer: Lucy Kelly
Producer: George Saunders
DoP: Ray Coates
Post Production: Electric Theatre Collective
Editor/Editing House: The Assembly Rooms Eve Ashwell
Sound: Factory
Lead Music Supervisor: Hywel Evans
Print Credits
BBH Art Producer: Ruth Armitt
CGI production: Illusion
CGI Animation: Illusion
Design: BBH
Retouching: Wellcom
Artwork: Wellcom
Media agency
Mediacom Partner: James Parnum
Mediacom Business Director: Jessica Mitchwell
Mediacom Senior Associate Director: Nicola Evans
Mediacom Account Manager: Libby Watling
Mediacom Strategy Director: Greg Newman
Mediacom Senior Associate Director AV: Nick Docker
Mediacom Digital Account Director: Frankie Cook
Mediacom Digital Account Planner: Ashley Best
Mediacom Audio Account Director: Estelle Miguet & Luke Turner
Kinetic OOH Account Manager: Alice Tullet 
Source: BBH