TRIP, the UK's leading CBD brand, was created to share calm in the everyday chaos. For their first billboard campaign they had the same mission – using over 1000 locations around the country to share positive affirmations and help people find their calm during their daily life.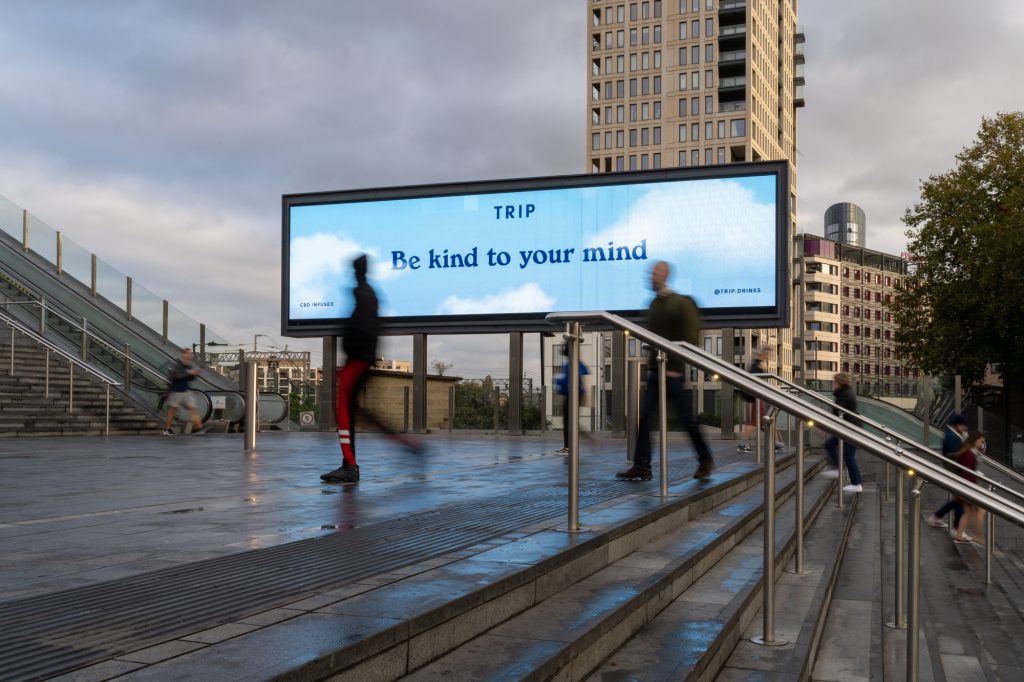 Founder Olivia Ferdi said "After the challenging two years we've had, more than ever the world is recognising that mental health is intrinsic to good health. Our mission has always been to share calm, not only with products but also through community and content. As we've shared positive affirmations online we've seen that our community really values it, sharing them with friends and saving them for themselves thousands of times. We wanted to use our billboards to further encourage people to consider their mental wellbeing through our 'Be Kind To Your Mind campaign', and open up conversations."
Olivia first started using CBD to help relieve anxiety on her commute to her City job, which led to the 'Be Kind To Your Mind' campaign focusing on busy travel locations. With so many feeling burnt out by the everyday grind, TRIP's campaign is encouraging people to look up, take a moment for themselves and remember that no one should feel alone in their struggles.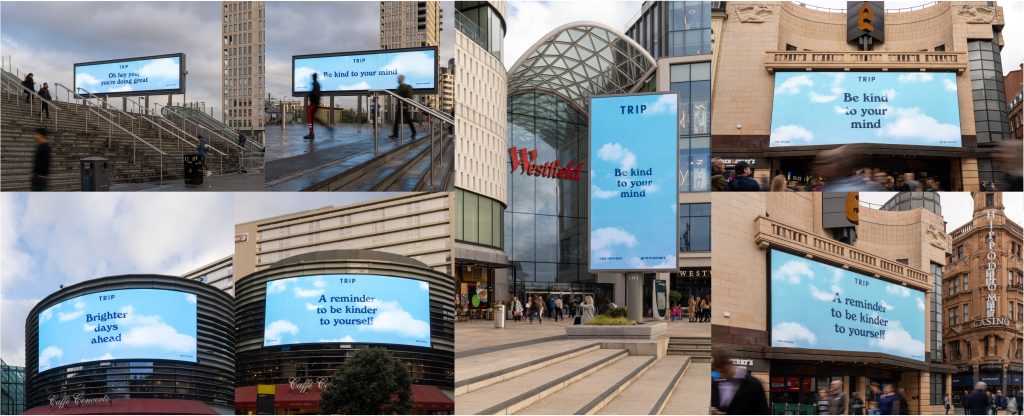 The billboard campaign features sites in Leicester Square, Westfield Shopping Centres, Shoreditch and Notting Hill high streets alongside 1000+ other locations nationwide. The 'Be Kind To Your Mind campaign' is live this week, and culminates on World Kindness Day (November 13th) after which it will have been seen by millions of people.
Source: TRIP