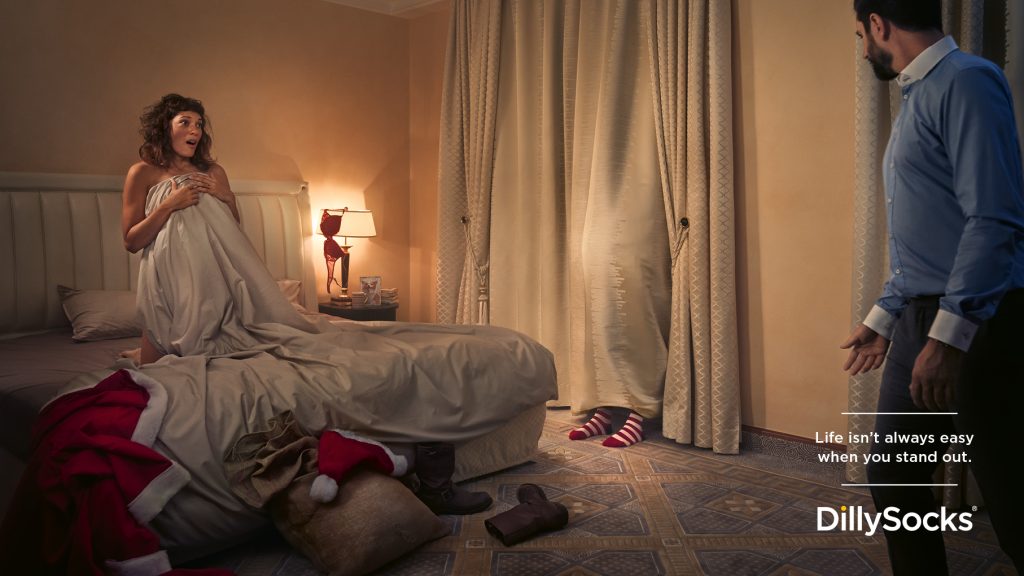 Serviceplan Suisse created a humorous campaign for DillySocks in which people paid a steep price for their strong sense of style.
Wearers of the eye-catching socks from Swiss start-up DillySocks have indisputably great taste. And having great taste is a wonderful thing – with a couple of exceptions.
This was the inspiration for Serviceplan Suisse's campaign, which humorously showed that it's not always easy having a fabulous sense of style. Because the brightly coloured DillySocks stand out. So much so that even Father Christmas found himself in difficulties, and there are a few other situations where things could quickly head south as well.
The campaign featured three themes for both static and moving advertising media. Renowned Swiss photographer Jonathan Heyer was the man making things happen behind the lens.
The campaign appeared on posters, and in social media ads and cinemas. And because DillySocks make the perfect Christmas gift, the campaign also featured a sales promotion to herald the start of the Christmas shopping season.
Source: Serviceplan