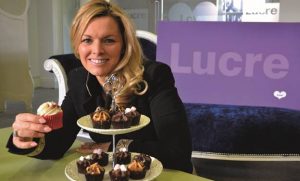 Leading PR and content agency, The Lucre Group, has announced its latest account; The Cake Crew.
The company is the UK's largest independent manufacturer of private label cupcakes and is known for producing and supplying own-label cakes to major multiple retailers and discounters. The Lucre Group is supporting the business on the launch of its first branded cupcake range, Beautifully Crafted, which is a range of premium, hand-finished cupcakes.
Appointed on retainer to help build The Cake Crew brands across consumer media, trade and digital channels, Lucre's work aligns directly to the business plan, targeting the core retail sectors of convenience, travel, foodservice, multiple and independents.
From sampling, video and social media management, through to influencer and media relations, the Lucre team will ensure that Beautifully Crafted is known and loved by cupcake fans across the UK.
Bill Smith-Coats, Business Development Director at The Cake Crew said: "Having worked with Lucre in the past, they were my go-to for this piece of work. I've always been impressed with their creativity, tenacity and knowledge for the food sector. We have big plans for The Cake Crew and Lucre are the perfect partner to help us deliver our consumer and trade plans effectively."
Tamarind Wilson-Flint, Lucre co-owner and Director added: "Aside from the fact that their cakes look and taste gorgeous, this latest win is a great addition to our Lucre Food & Drink portfolio. From pies and vegan cheese to restaurants and bars, our experience in second-to-none and the fact that we have worked with Bill in the past, is testimony to the quality of our work. We can't wait to introduce the brand and help ensure it becomes a household name in the coming months."
Source: The Lucre Group