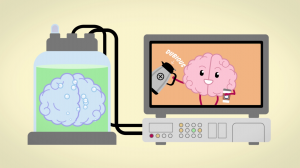 The Moment, part of The Creative Engagement Group, is behind a new film called 'Is your brain your own worst enemy?', featured on the BBC Ideas online platform of bite-sized, thoughtful video content as part of a series for the BBC.
The six minute film uses animation and humour to educate the audience about four different kinds of cognitive bias – self-serving bias, fundamental attribution error, confirmation bias and the GI Joe fallacy – all illustrated using easy-to-understand examples.
It is part of the BBC Ideas platform, a one-year beta project which sees the corporation experiment with formats and styles, with the aim of learning from audience responses. The brief for content is to create short videos that teach the viewer something, or bring them a new perspective on an existing idea, person or subject.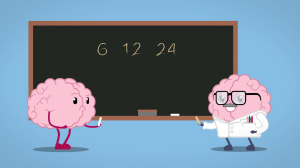 Alice Kilpatrick, Account Director & Head of Production at The Moment, said: "It's a dream brief for our in-house team to create something to make you think about the world differently and we loved the opportunity to work on such a fresh and innovative project with the BBC Ideas team."
The Moment is a division of The Creative Engagement Group. It specialises creating and delivering video, digital and immersive (AR and VR) from its offices in Plymouth, London & Philadelphia.
Source: The Creative Engagement Group