Before there were words, texts, tweets, we had body language.
The Puma 'Dance Dictionary' is a new language of dance created to launch the new Puma Sync Fragrances.
A form of non-verbal communication that enables people to speak with their bodies, encrypting words into dance moves.
At the heart of the Dance Dictionary is a unique messaging platform that translates words into dance. A social tool that lets people dance the things they would dare not say.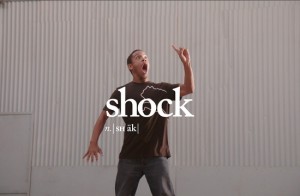 Each word of the message is converted into a unique dance move and edited together to form a whole sentence. This video can then be shared on social networks or e-mailed to someone directly.
More expressive than a status update. Cooler than a tweet. More flirtatious than text.
Puma Fragrances collaborated with a host of the world's best freestyle dancers including Storyboard P, King Charles, PacMan, Ron Myles AKA Prime Tyme and Krumpers Big Mijo, Outrage and Worm and A-List Choreographer, Super Dave.
Beyond the message translator, the Dance Dictionary will serve as a comprehensive inventory of Dance moves and their definitions for Freestylers.
Brooklyn based Dancehall producer Dre Skull has collaborated with vocalists Megan James and Popcaan to create a track for the Dance Dictionary which launched last week.
A music video to accompany the track has been shot by multi award winning Director, Daniel Wolf.