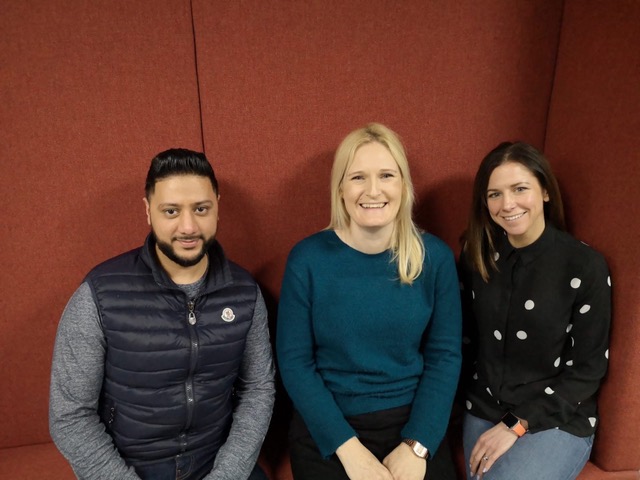 Bristol-based CRM agency, Armadillo, which works with big-name brands including McDonald's, Disney, Carnival UK and hotels.com, has added three senior staff members to its growing team. Yusuf Muhammad joins as principle campaign manager, Zoe Yardley joins the Armadillo strategy team as senior data analyst and Jo Penn joins as client partner.  
Muhammad brings a wealth of expertise covering customer relationship marketing (CRM) systems, HTML email development and marketing, with over 10 years of industry experience. A qualified Adobe expert, his former roles include digital business integrations manager at Accenture Interactive, and two years as senior marketing consultant at Merkle.
Having been attracted to the position following meetings with the Board, Muhammad comments: "I was drawn to the close-knit, family-like atmosphere at Armadillo. Throughout the interview process, and now I've started working here, it's clear that I'm not just a number. I'm excited about working with high caliber clients at an agency with strong core values." 
Yardley also brings comprehensive experience to her new position of senior data analyst, covering data for media, CRM and email marketing. Yardley says: "I'm particularly interested in the work Armadillo are doing at this pivotal time in their analytics offering. I'm incredibly passionate about data and the impact it has on communication."
Meanwhile, Penn draws on her background of heading up accounts on global brands, such as Nike, Unilever and Absolut, in her new role as client partner. She will be focusing on the agency's McDonald's account. Most recently at Rightmove, she previously worked in agency roles in London for Analog Folk, HUGE and AKQA. She began her career at travel company, Opodo.
Penn adds: "So many global brands are still undergoing their own digital transformations, and I'm incredibly keen to be part of those journeys. I firmly believe that the future of communication is where Armadillo is."
Armadillo CEO, James Ray, commented; "In Yusuf, Zoe and Jo we have three vastly experienced team members who will all contribute to different, but complementary, areas of the business. We're particularly pleased to have found talent from across the UK for these roles, as we focus on finding the best people for each position." 
With over twenty-five years' experience, Armadillo has helped major brands develop profitable connections with their customers by building creative CRM solutions. 
Source: Armadillo