Twinings hasembarked on the creation of a new brand voice framework with Verbal Identity, experts in "the magic and mechanics of brand language".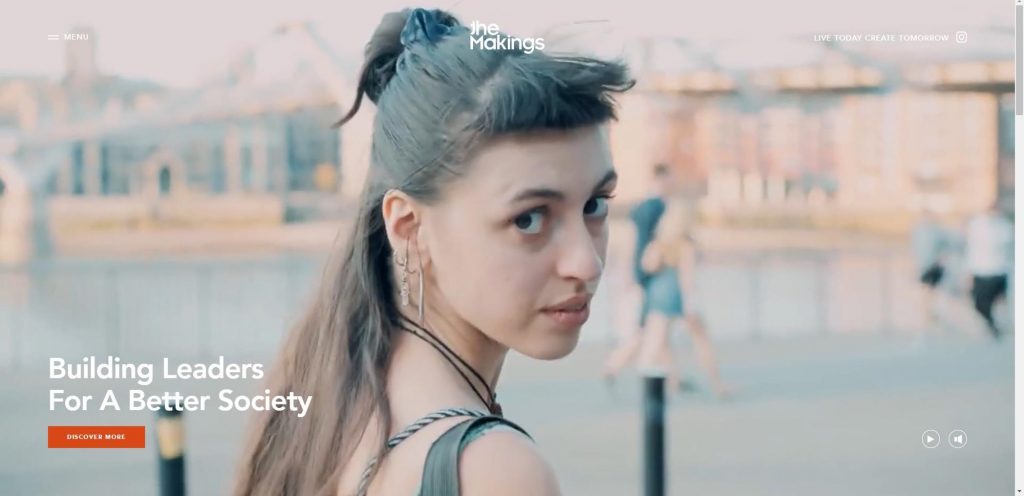 The project team will work with global marketing leaders at Twinings and sister brand Ovaltine to create a new piece of Intellectual Property, to help the local teams articulate a full verbal identity, including overarching narrative, tone of voice and day-to-day guidance on grammar and styling. With markets continuously evolving across the world, the new framework will allow local experts to develop their own verbal style, whilst staying true to the wider brand.
Catherine Coleman-Jinks: Head of Marketing Excellence, International Marketing at Twinings, said: "We have challenged Verbal Identity to create a unique piece of IP for us: a framework that will help us create a differentiated and relevant voice for our brands, that is fine-tuned to each local market and our position within it. The work will be invaluable to us as an international team, allowing us to create a best practice approach which we can then apply locally to unlock the power of brand language."
Verbal Identity has also recently been appointed to work with tech scale up Spoon Guru. A digital health innovation partner to leading grocery retailers around the world, Spoon Guru uses artificial intelligence to personalise shopping experiences based on health needs. There has been an acceleration in retailers' desire to provide health and wellness options for consumers, following growing consumer behaviour trends; 64% of the world's population now follows some sort of exclusion diet (Spoon Guru, 2020). Off the back of these market changes, plus recent Series A funding, Spoon Guru is working with the consultancy to refine positioning and extend the existing visual identity to a verbal identity.
Markus Stripf, Co-Founder, Spoon Guru, said: "We're delighted to appoint Verbal Identity to work with us as we build out our offering. Their recent work with X (Alphabet's 'Moonshot Factory') proves they have great strength in understanding fast-growth tech businesses and we welcome their insights as they work with us to supercharge our growth and maximise our potential." 
The third win in November for Verbal Identity comes with their appointment to work with pioneering professional coaching company The Makings. Verbal Identity will work the Founders of the coaching business on its launch narrative, verbal identity, tagline and web copy. Focused on the concept of building leaders for a better society, The Makings brings together the best of both executive performance coaching and life coaching in a revolutionary new offering. The coaching industry has seen significant growth, with revenue increasing globally from $2.5 billion in 2015 to $15 billion in 2019 (IBISWorld, 2020). The global wellness economy is worth $4.5 trillion (Global Wellness Institute, 2019) with a clear impact on the business world; 90% of UK businesses have increased their emphasis on employee mental health as a result of the pandemic (Unwind and REBA, 2020).
Lucy Allen, Founder at The Makings, said: "As a completely new brand, we wanted a verbal brand that effectively communicated our difference in a growing and competitive market. It was crucial to us that we launched with a strong narrative and the team at Verbal Identity have created something that not only fulfils that current brief, but will also allow language to underpin our future brand development."
Chris West, CEO, Verbal Identity, said: "Brand language is the most underused marketing tool there is; whilst visual identities are often the source of high investment, the same cannot be said for the verbal equivalent. The explosion of channels over the last decade, combined with the growing expectation from consumers to be in dialogue with their favourite brands, has highlighted the need for marketers to prioritise language even more so – something that Twinings, Spoon Guru and The Makings have all embraced."
Over the last decade, Verbal Identity has worked with a variety of business such as X (Alphabet's 'Moonshot Factory'), Mulberry, Vauxhall, John Lewis, B & Q, the Co-Op, Hunter Boot, and a variety of start-ups in the fintech and skincare sectors.   Globally recognised as a specialist in using the power of language to engage customers more effectively, Verbal Identity offers consultancy services in corporate narrative, brand tone of voice, content strategy and copywriter training.
Source: Verbal Identity