VM_XMAS_MAIN_LAUNCH_57sec_ONLINE_MASTER_NO_SUBTITLES from Virgin Media on Vimeo.
As part of its unlimited offering, Virgin Media has partnered with Virgin's family brands to celebrate and reward its customers this Christmas with unlimited generosity. The integrated digital campaign created by RAPP UK will see Virgin Media offer its customers a daily grand prize for one lucky winner and numerous winners for smaller prizes for the 25-day run up to Christmas. 
Grand prizes include tickets for two on their new cruise line Virgin Voyages, cases of Virgin Wines for a year, stays in Richard Branson's exclusive lodges and more. The best bit? The 25th day isn't just one grand (epic, in fact) prize—it's every epic prize—one mega pressie pot all gifted to one lucky winner.
Cheryl Hole brings Virgin Media's cheeky and cheerful Christmas spirit to life as the Christmas 'Giftmother' and tree topper, conjuring up and gifting the Virgin prizes every single day. The launch video takes viewers through a sleepy house and whips them up a lit-up Christmas tree. At the top we find the Giftmother, wand in hand to tell us all about how Virgin Media is ready to spoil us ROTTEN in the most fantabulous, most unlimiting Christmas ever. Don't worry, the opulence doesn't stop there—Cheryl is revealing every prize, every day for 25 days.
The initial launch film drops this weekend, with content videos for the daily prize reveals from December 1st. The draw is exclusively for Virgin Media customers—all they need to do is enter once and they'll be eligible to win on any day.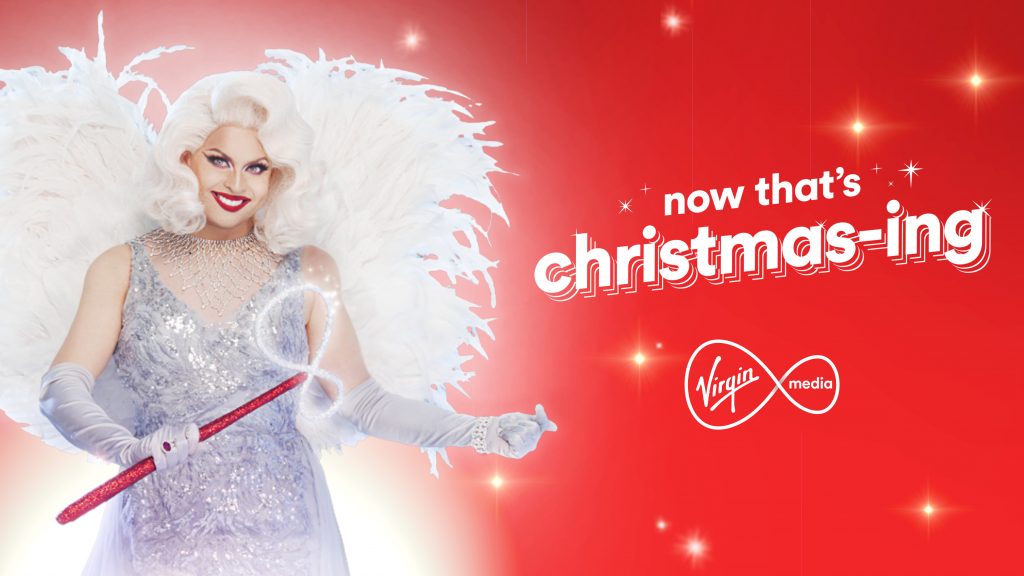 Al Mackie, Executive Creative Director, RAPP UK said "Having worked across various Virgin brands previously, it was fantastic to be able to bring them all together into one campaign. Virgin Media has such a unique sense of humour and when better to bring that to life than at Christmas. By casting Cheryl Hole as Virgin Media's Giftmother, we gave the customers that little extra, giving the brand its deserved edge, at what can be a very media cluttered time of year".
Cilest Van Doorn, Brand and Marketing Director, Virgin Media said "Christmas is all about giving, so we wanted to give back to our customers and show them the love they deserve. Unlimited love. By working with the whole Virgin family, I believe we've managed to give our customers a truly unique experience unlike any other. We wish our customers the best of luck as they attempt to get their hands on a range of goodies."
RAPP UK worked with production agency Rock Hound, and Big Buoy for all post production.
The customer-centric campaign will run across Virgin Media's social channels, emails, Virgin Media's-owned television channels and a landing page.
Source: RAPP UK