Visual Dialogue, a branding and design agency, has completed the redesign of the National Parks Service (NPS) Visitor Center, located in Boston's iconic Faneuil Hall.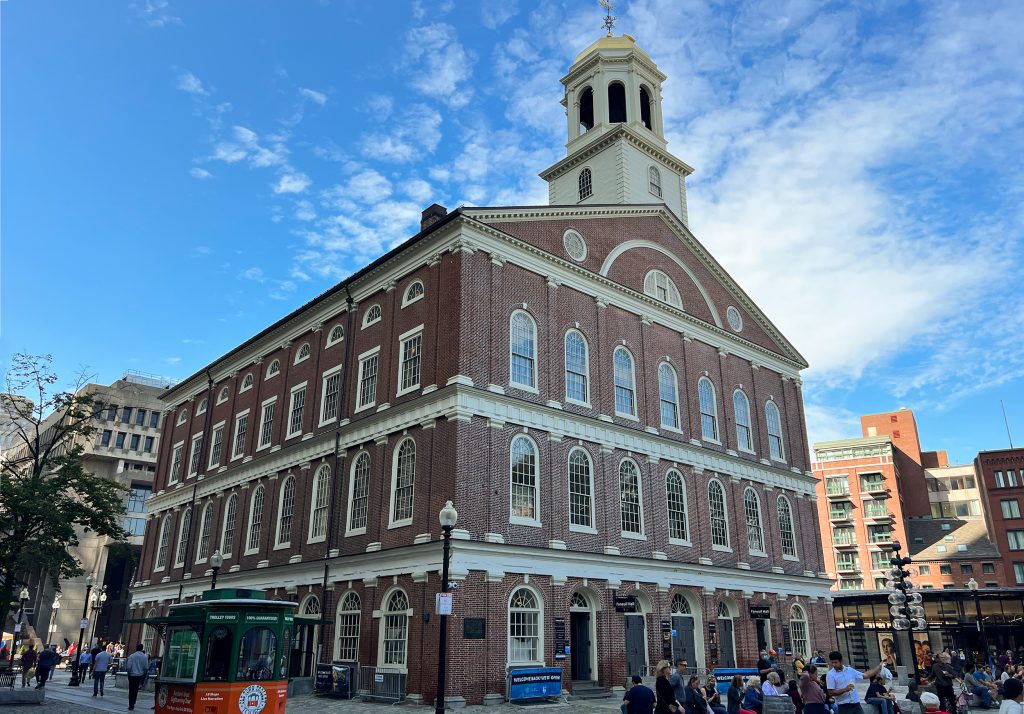 The NPS Visitor Center is the primary occupant of the ground floor of Faneuil Hall. It welcomes visitors as a first stop when planning a tour of National Parks of Boston historical sites along the Freedom Trail and Black Heritage Trail.
Visual Dialogue's assignment was to make it more engaging, timely, flexible, relevant, and welcoming to the over 10 million people who visit it annually. The project included reinterpreting the main information displays as well as providing interior design recommendations for the space (i.e. graphics, colors, furnishings, etc.) within its historic context. 
Visual Dialogue's Strategy Director and Partner, Susan Battista, adds some background, "Faneuil Hall is a top tourist destination in the world attracting visitors who come to Boston with a particular interest in learning about American history and the role Boston played in the American Revolution".
Battista adds, "While the exterior of the building retains its historic character, the interior had a poorly lit, institutional feeling, with a large, off-putting ranger station in the middle of the space and outdated displays." Ruth Raphael, of the National Parks Service had visited Visual Dialogue's pop-up shoppe 1630—an inventive and beloved retail shop that was located for three years in the South Market Building of the adjoining Quincy Market—and knew she had found a creative partner who could create an experience that would be authentic and alluring.
Visual Dialogue's design concept is based on elevating the experience in the NPS Visitor Center by visually connecting it to the Great Hall above, the location of many historic speeches over the past 275 years. The main wall features a large, hand-drawn map of the area, photos and descriptions of notable sites organized by location, and changing information about special events and hours of operation.
All this information is arranged in an array of gilded frames, referencing the artwork in the Great Hall on the second floor. On the right side wall, information about the history of Faneuil Hall, and Quincy Market located next door, is displayed, while the opposite wall provides more details of other National Park of Boston sites in photo, text, and video form.
In addition, Visual Dialogue used their expertise creating 1630—their Boston-themed curiosities shoppe— to help the NPS and their retail partner Eastern National re-invent their retail space at the front of the building to transform the experience into something that felt at home inside Faneuil Hall.
Source: Visual Dialogue