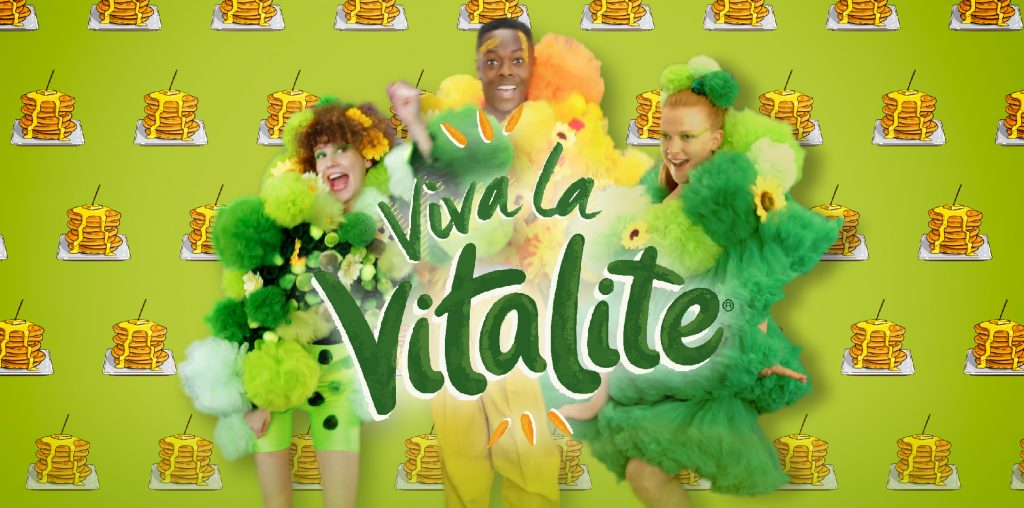 Saputo Dairy UK's dairy-free spread Vitalite has launched a social media campaign that celebrates the joy of a dairy-free lifestyle.
The campaign Viva La Vitalite has been created by digital creative agency Movement, and is the brand's first ever social media activation. The campaign aims to build awareness and drive brand relevance, while also establishing Vitalite's presence on Instagram.
Viva La Vitalite launched this week and will run throughout Q1 in 2020. It is the brand's first paid social media campaign and is solely focused on Instagram. It supports Vitalite's role as the 'cheerleaders for the joy of dairy-free' and amplifies real moments of joy in everyday dairy-free life.
For people who are already dairy-free, the campaign will champion a life they're already living – celebrating the pride and passion they feel about their lifestyle. For new audiences, Vitalite will show them that going dairy-free doesn't mean missing out on the things you love – reframing the dairy-free life with Vitalite's positive brand of sunshine joy.
The campaign will also promote Vitalite's on-pack partnership with online vegan cookery brand BOSH!, which allows exclusive free trial of the new BOSH! Method Online Plan across promotional packs of Vitalite spread.
Vitalite is currently valued at £11.1m and is the UK's number 1 dairy-free spread, bought by over two million households and selling almost double the volume of its nearest competitor*.
Andrew Curzon, senior marketing manager, Saputo Dairy UK said: "A dairy-free lifestyle doesn't have to be one of compromise. In this campaign, Movement has captured perfectly the joy that comes with feeling good about your everyday lifestyle choices. It's distinctive and disruptive and will help Vitalite, as one of the country's leading dairy-free brands, reach new audiences."
Sarah Cantillon, managing partner, Movement said: "We're delighted to be working with Saputo Dairy UK as a creative digital agency for Vitalite on their first ever paid social campaign. Instagram is an important channel for the brand as they look to build relevance and affinity in an ever competitive market. Taking our cue from Vitalite's iconic 80s advert, we loved re-imagining the brand's fun, joyful tone for today's consumers and channels. We look forward to continuing to develop a digital presence and community for the brand celebrating their dairy-free joy."
Source: Movement