Dacia, the UK's best value for money car manufacturer, has launched a social media campaign offering a refreshing spin on the typical 'walkaround video tours' of cars.
The cross channel 'Outdoor Tours' campaign sees celebrity Chris Taylor showing off the award-winning Dacia Duster in its natural environment, namely three challenging off-road locations that highlight its rugged credentials. Chris provides a humorous tour of some of the key features of the Duster, demonstrating them in a way far from the ordinary.
While 'walkaround video tours' of cars are usually very practical, the viewer cannot always get a sense of the key features and how they would perform. The campaign flips this narrative by placing the car in its natural environment, and for added comical value features a presenter who's not quite in their natural environment.
Devised, created and executed by Vivaldi UK, the cross channel campaign runs until the 15th June. It will appear on YouTube, Facebook, Instagram and Twitter.
According to Ben Carroll, Associate Creative Director, Vivaldi UK: "We wanted this content to demonstrate the competitive credentials of the Dacia Duster. The brand is far from ordinary, so while other car tours can feel dull and predictable, with Dacia we set out to deliver a lot more value than you might expect. Chris Taylor was chosen for the energy, cheekiness, and comedic character he brings to the role, Chris is a little out of his natural environment on this one, so his dad has been brought along to make sure the celebrity city boy is up to the task."
Adam Nickson, Head of Marketing Communications, CRM, & Digital at Renault and Dacia: "This campaign has been designed to demonstrate the robustness and impressive capabilities of the Dacia Duster. It flips the narrative of walkaround video tours by placing the Duster in its natural environment, and for added comedic value, we have chosen a presenter who's not quite in their natural environment. The task was for our presenter to showcase the features of the car across three different types of terrain: River, Mountain, and Trail."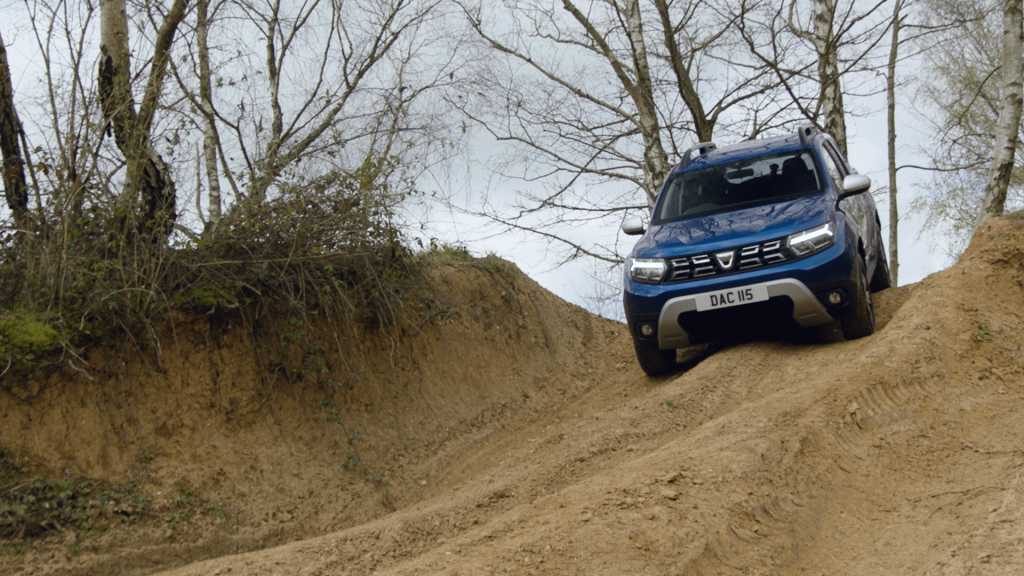 Campaign credits
Creative Director: Ben Carroll
Senior Producer: Melissa Constantinou
Client Services Director: Lauren Moody
Source: Vivaldi UK