Vodafone announced that it has appointed former Net-A-Porter executive Lori Cunningham to lead digital and business development for its consumer smart technology business. In her new role, Lori will oversee the digital, e-commerce and business development teams of the Smart Tech group, taking on responsibility for driving growth and creating effortless digital e-commerce experiences.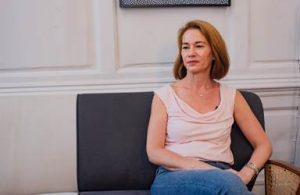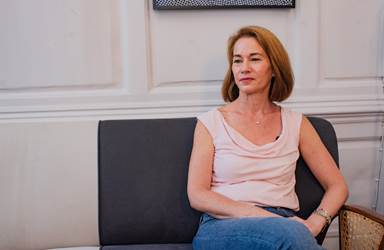 Lori joins Vodafone with over 20 years' experience across industries including Internet service, property and publishing, having held senior positions in businesses such as Countrywide, Telegraph Media and Johnston Press. After starting her career as a strategy consultant with consulting firm Booz Allen, Lori later moved to AOL and then Net-A-Porter, where she set up the company's new business function. Following numerous roles straddling digital, strategy and business development, she most recently founded ethical direct-to-consumer clothing business, Loskey.
As a founder, digital strategist and e-commerce expert, Lori has a breadth of experience working with traditional companies undergoing radical business transformation. She also serves as vice chair of Makaton, a charity using signs and symbols to help communicate. Lori's appointment forms part of Vodafone's wider vision for connecting its customers to the people and things that matter most, following the launch of the smart GPS tracker device, Curve, the first signature product from the new 'Designed & Connected by Vodafone' range. Further products in the range will follow this year.
Commenting on the appointment, Lutfu Kitapci, Global Managing Director, Vodafone Smart Tech, said: "Lori brings to Vodafone a unique mix of corporate experience and entrepreneurial spirit. She will be essential in driving forward our consumer smart tech growth ambitions and joins at a key time, following the launch of Curve, our smart GPS tracker, the first product from our Designed & Connected by Vodafone range. She joins us at a time when the smart tech industry is evolving at pace and will be working within a passionate team dedicated to creating seamless digital experiences for consumers to stay connected to the most important things in their lives."
Source: Vodafone