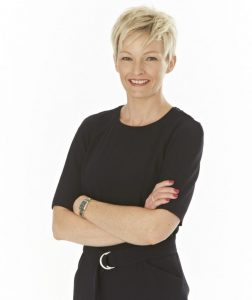 Hickey moves into the role from Wavemaker UK where she was COO. She will be part of the Wavemaker Global Leadership Team, responsible for ensuring worldwide best practice, client leadership, driving clients' growth as well as creating and strengthening key client relationships.
Anna Hickey has been with Wavemaker since January 2018 and helped support the agency through its launch year as MD. As UK COO, she has been responsible for client growth, new business and marketing, leading the media and trading function, and overseeing commercial and financial operations, leading to YOY growth of 25%+.
She will be based in the UK and will take up the role in February 2020.
Commenting on the appointment, Toby Jenner said, "Anna is one of our most highly regarded operating executives and is an exceptional client and team leader. She's presented me with a compelling vision for next-level client leadership and for how we'll continue to provoke growth for clients and for Wavemaker. I think she is a great choice to help lead us into the future."
Anna added, "Client leadership has over the years become too akin to project management when it should be focused on nurturing and developing truly valuable partnerships with our clients that lead to enhanced growth for their business. I'm looking forward to joining Toby and the Global Management Team at such an exciting time for Wavemaker and bringing a laser-sharp focus to our client leadership approach."
Wavemaker UK's CEO Paul Hutchison, commented, "Anna has done a fantastic job of helping to build Wavemaker in the UK both commercially and from a cultural perspective. While she'll be much missed by everyone in our UK agency, we are excited about the impact Anna will have on our clients and our network globally."
With over twenty years' experience, Anna's previous roles include Managing Director of Maxus as well as senior client and strategic leadership roles within GroupM and Dentsu's Carat. As a passionate advocate of workplace inclusion and diversity, Anna has spearheaded a number of initiatives to increase the representation of diverse groups within Wavemaker and harness the power of diversity – these include a celebrated apprenticeships scheme, a change in policy to support working parents and a female leadership programme.
Source: Wavemaker