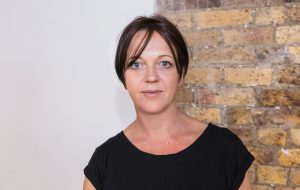 We Are Social has promoted Lisa Bain to the newly-created position of global Chief People Officer. The move comes as We Are Social announces a major boost to investment in talent globally with the creation of a new People & Culture (P&C) team, which will be headed up by Bain. 
Bain, previously the agency's global human resources (HR) director, will be responsible for overseeing the People & Culture team of 20 people across We Are Social's 13 offices. This includes the network's internal communications team Emma Cumming and Dorrie Mochan, who have been made global People & Culture Communications director and global People & Culture Communications Manager respectively.
Bain joined We Are Social in 2013, initially as maternity cover for the agency's UK HR Director and she was appointed to the permanent role of global HR Director a year later. In her new role Bain will join We Are Social's global board, and she will continue to report to its group Chief Operating Officer, Chris Adamson.

We Are Social's People & Culture team has been launched in recognition of the direct impact employee engagement has on the success of the rapidly expanding global business. In addition to the traditional human resource role, the team will take on a broad remit including workplace culture, wellbeing, promoting the employer brand and more. The People & Culture team will work collaboratively with each of We Are Social's offices to create globally aligned employee-first programmes that service the needs of local offices and cultures.
In recent months, the network has made senior P&C hires in the UK, Asia, Australia and Germany, as well as the promotion of its head of HR in London, Lisa Berardi, to the role of people & culture director.

Bain commented: "I've seen We Are Social grow from an agency of 300 to the 800-strong team we have today. As with any business experiencing such rapid growth, we need to make sure we keep our people all over the world engaged and very much part of the same family, with globally aligned employee initiatives. There's a direct correlation between the success of the business and increased investment in our people. The People & Culture team is here to support and enable our diverse and talented employees around the world and will play a big role in shaping the future of our network."
Nathan McDonald, co-founder & group chief executive, said: "Lisa has been an instrumental part of our global team for five years, helping us build an agency with a hugely talented team and unique culture. She's put employee engagement front of mind for all our leadership; created, led and championed numerous people-focused initiatives and helped make We Are Social the successful agency it is today. Our people  are our best asset and, led by Lisa, our People & Culture team will see us prioritise a happy and inspired workforce as we continue to grow." 
Source: We Are Social