What's Possible Group, the marketing group for dynamic growth brands, has hired media business and data expert Karl Weaver as Chief Commercial Officer as part of a major top-level hiring spree.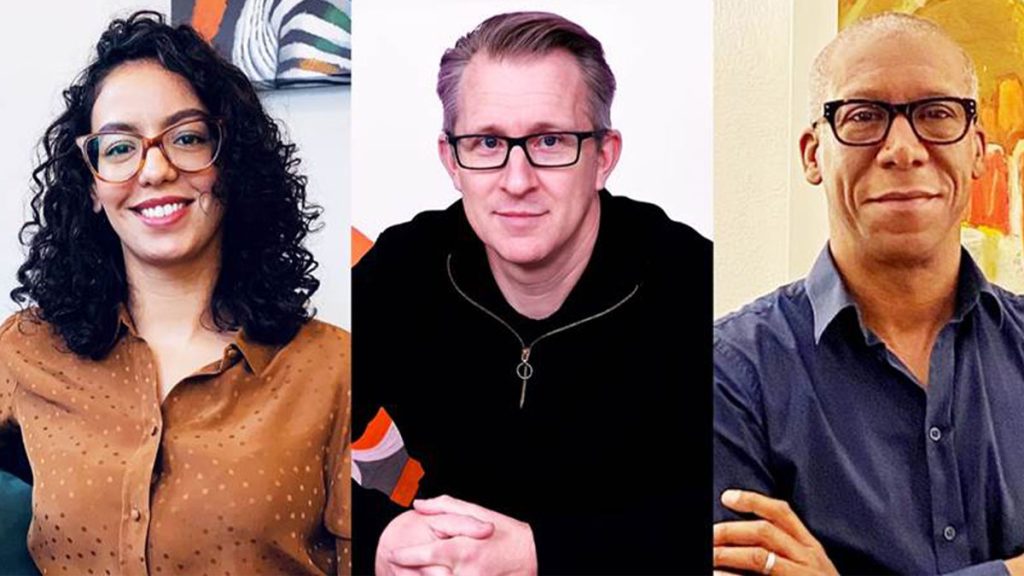 His appointment comes as What's Possible Group celebrates a 54% increase in gross profit and a record Q4 since launching in June last year to serve a specific gap in the market – the dynamic growth brands that sit between old-economy multinationals and start-up brands.
Weaver has a storied history in helping both independent and networked businesses grow. His previous roles have included CEO of Publicis' Data Practice, CEO of Dentsu's Isobar and CEO of Data2Decisions, which Dentsu acquired.
Weaver will report into What's Possible Group CEO Martin Woolley and will drive growth through the Group's best-in-category marketing and media solutions businesses and central services – The Specialist Works, Hubble, Connections, Pintarget, What's Possible Creative Studio and What's Possible Data, Insight and Analytics.
Weaver said: "I'm blown away by What's Possible Group's culture-first approach and the genuine client-centric focus. What's Possible is on a mission to unlock enterprise value for clients by building diverse solutions that connect our capabilities in data, creative, media and geo-targeting. It's incredibly refreshing to see, and I'm delighted to be joining such a great team."
Also joining is Donia Baddou, who is appointed as Managing Director of Connections, the Group's brand-to-brand marketplace, and Ian Maynard, who is appointed as Managing Partner of Connections' agency services team.
Baddou is an expert in helping businesses with growth potential and was co-founder of GrowthLab, a consultancy for start-ups, scale-ups and larger companies with growth ambitions. Before this, she was Managing Director, UK, and then Chief Commercial Officer (EMEA) for MOBKOI, part of The Brandtech Group (formerly You & Mr Jones). She will lead on increasing digital opportunities across Connections' UK and US teams.
Baddou said: "Brand-to-brand marketing has the potential to undergo hyper-growth, and this is such a brilliant opportunity for Connections and the wider What's Possible Group as we look at diversifying the portfolio, transforming digitally, and adding more monetisable touchpoints to our clients' customer journeys."
"I couldn't think of a nicer team of people to be working with as they truly believe that culture comes first and are driving everything from client happiness to inclusion and diversity with one voice and together as a team.
Ian Maynard is an expert in all forms of direct-to-consumer marketing and consumer engagement and joins from the Royal Mail, where he was a member of the Royal Mail Letters board and Director of Marketing, Strategy, Research and Planning. Prior to this, he spent a large part of his career in Omnicom's largest integrated agency RAPP UK where he was an Executive Board member and Managing Director of Media, and before this was MD, Media of Proximity London.
Maynard said: "I am thrilled to be joining the What's Possible Group at such an exciting and pivotal time for the business. We have a fantastic opportunity through the talent and breadth of our proposition here. As consumers, we're all spending more time at home, and brands must learn how to adapt their comms to keep pace with consumer change. I'm looking forward to helping What's Possible Group clients become leaders in this emerging space."
Commenting on the appointments, Martin Woolley said: "Our culture and strategy have come together, and it's attracting brilliant people. Hiring one person who can step change your business is exciting enough. I have to pinch myself that three have started in the same week."
"Our Group strategy has opened up dynamic growth possibilities for our clients. Plus, we've doubled down on our culture of collaborative innovation and creating emotional safety. That combination attracted a high-quality list for each of these key roles. Karl, Donia and Ian were our clear number one choices. Landing your top choice in every role shouldn't happen – but I'm delighted it did!"
"And not only that, but the same thing has happened in other senior roles to be announced soon."
"There's such a sense of momentum across the Group right now. It's a joy to be part of."
Source: What's Possible Group