Direct Line is encouraging the public to do more of what makes them happy by launching its Living Your Best Life podcast. Hosted by star of Dancing on Ice and Loose Women Saira Khan with Life Coach Stuart Holliday, the new podcast series is launching alongside two new spots for TV and radio.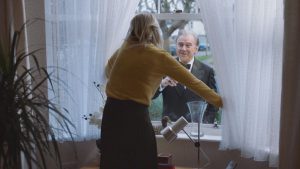 In the spots, created by Saatchi & Saatchi, Winston Wolf reminds consumers that 'fixing things faster' enables them to do more of the things they love – reinforcing the brand's core belief that by fixing things fast, Direct Line is the hassle free way that customers can achieve their plans and keep their lives on track.
This theme will translate into the podcasts, with Saira and Stuart questioning celebrity guests about what stops them from achieving their goals and then giving advice around how to ensure what we value most doesn't get pushed down the agenda, when it comes to keeping our lives on track.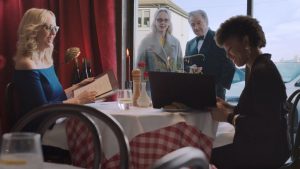 The TV and radio spots will be rolling out over the next ten weeks, with some high profile slots secured by MediaCom including during Gogglebox ton March 8 at 21:15. The six-part series podcast will be available from 14 March 2019 on iTunes, Soundcloud and Spotify.
Wendy Moores, Head of Marketing at Direct Line, comments: "With this new campaign we really wanted to go above and beyond and showcase why we believe our commitment to fixing problems faster is so important. As we become even more time-poor, fixing problems faster can have a direct impact on our physical and mental well-being and help with our sense of self-fulfilment, which is what we want all of our customers to experience. Through the new podcast and the new TV and radio spots we want people to feel empowered to live more of their best lives, achieving their plans and keeping their lives on track."
Source: Saatchi & Saatchi