September 4 saw Direct Line launch the next stage in its campaign, with its guaranteed hire car proposition that keeps drivers moving. The reason behind making an insurance claim can be stressful enough, without having to worry whether your insurer will provide a guaranteed replacement car at all. With a hire car from Direct Line, customers have one less thing to worry about should the worst happen.
The campaign is the most integrated Direct Line has ever created; the 30 second TVC is accompanied by cinema, radio, print, digital and a Metro cover wrap. It will also involve a range of social content, including bespoke social videos, which will broadcast on Facebook.
Created by Saatchi & Saatchi London, and starring Harvey Keitel as the character Winston Wolf from cult classic film Pulp Fiction; the new campaign follows the series of adverts launched in August 2014, in which Winston Wolf 'fixes' Britain's insurance dilemmas with propositions from Direct Line that are designed to keep your life on track when things go wrong.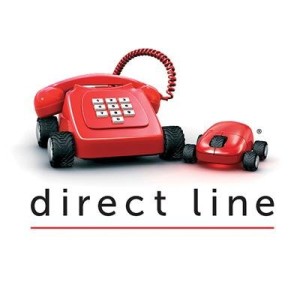 It will include Direct Line's guaranteed hire car for all customers with a comprehensive car insurance policy until their car is fixed, if using an approved repairer, or for 21 consecutive days when using their own garage. Unlike Direct Line's competitors, this applies even if the claim is for a stolen or written off car.
The 40 second film "Hens" sees Winston Wolf coming to the rescue of 'Julia and the girls' who are on their way to a hen party when their car is hit by a couple of 'wise guys'.
Wolf, after surveying the damage and discovering a blow-up doll in the boot, points out that Direct Line's Motor Insurance cover will provide them with a hire car without having to wait for their car to go into the garage.
Unfortunately the 'wise guys' aren't with Direct Line so Wolf suggests they take an alternative form of transport.
Wendy Pearson, head of marketing at Direct Line says; "At Direct Line we are making it our mission to provide our customers with a solution to fix their problems at the point of need, so it is as if their accident never happened. Using Winston Wolf as our 'fixer' has really helped our consumers identify with our brand and brought our key messages to life."