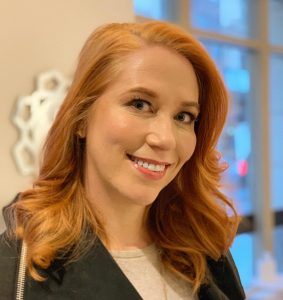 WPP announces the appointment of Sara Rose as Executive Creative Director for Boots UK as a part of the agency's global strategic partnership with Walgreens Boots Alliance (WBA). In her new role, Rose will lead the new WPP creative team for Boots and is charged with delivering bold purpose-driven creative campaigns. She joined the team on March 15 and is based in London.
"We are thrilled to welcome Sara to the WPP Boots team and can't wait to see the impact that she will make," said Karen Boswell, Boots Transformation Lead at WPP. "Bringing together data driven design and creative insight, Sara will drive creative communications and experiences that connect with customers and further Boots mission of helping everyone live their happiest, healthiest life."
Rose brings more than 23 years of creative experience to her new role. She is a recognised leader in the creative advertising space, specialising in helping brands grow their businesses, teams and ideas through promoting cooperative efforts and creating engaging content."
Prior to joining WPP, Rose was the Group Creative Director at Saatchi & Saatchi London. She has held leadership roles at Mother London, 72andsunny, Ogilvy London and DDB California. Her experience in-house and at several agencies will be vital in helping maximising WPP's connectivity with Boots and uncovering new opportunities for partnership.
Rose has earned a number of accolades throughout her career, and has won several awards, including the Cannes Lions Award, ANDY Award, The One Show Award and the Adweek Arc Brand Storytelling Award. Her work has been featured in The New York Times, The Wall Street Journal, Fast Company and The Museum of Modern Art in the Permanent Film Collection, New York City.
"I am really excited to join the team. Boots is a longstanding beloved British brand, and I will take great pride and responsibility in developing creative that will continue to tell their story." said Rose.  
Source: WPP