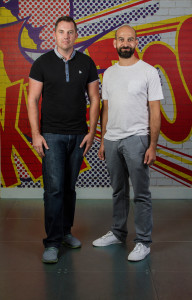 Wunderman has promoted its UK Chief Strategy Officer Richard Dunn to the new role of UK & EMEA Chief Strategy Officer, overseeing the agency's strategic capabilities across the region with immediate effect.
In his expanded role, Dunn will drive Wunderman's strategic positioning of data-inspired creativty across the EMEA region, working with the agency's offices to leverage their experience and talent for clients.
Combining his previous role as UK Chief Strategy Officer with his new EMEA responsibilities, Dunn will continue to report to Mel Edwards, the EMEA CEO & UK Chairman, and to Chris Perry, the UK CEO.
Since joining Wunderman two and a half years ago, Dunn has overseen accounts including Shell, News UK, EDF Energy, Microsoft and the recent Legal & General win. He was heavily involved in the agency's 'Dream team' work for The Sun newspaper, which won four golds at last year's DMAs.
In addition to Dunn taking on an expanded role, Marcus Reynolds has been promoted to become Wunderman's UK Head of Strategy. Reynolds, who joined the agency a year ago as the Senior Strategy Director, will continue to report to Dunn and will be responsible for overseeing the UK strategy team.
Mel Edwards, EMEA CEO & UK Chairman, Wunderman, said: "In the last two years Richard has completely transformed the UK strategic offering, helping to make our past award-winning year possible. I'm looking forward to having him bring the same energy and rigour to existing clients and new business across EMEA."
Richard Dunn, UK & EMEA Chief Strategy Officer, Wunderman, said of his new role: "The 78 offices across Wunderman EMEA have a great array of rigorous, creative thinkers and innovation capabilities. I'm excited about bring all this expertise together to help connect Creativity and Data for our clients everywhere."
Speaking of Marcus Reynolds' promotion, Richard Dunn said: "Marcus hit the ground running in the UK a year ago, making an immediate impact leading strategy on some of our biggest accounts like Microsoft, Jaguar and News UK. As well as being a brilliant strategist he's a natural leader so I'm delighted to have his help to make the department even stronger."