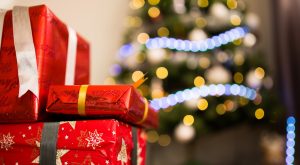 In what could provide inspiration for our Brexit negotiations, the UK's Christmas 2017 is set to be a very British affair that is well-organised, joyous, and within our means.
Research for leading digital and customer experience (CX) agency Wunderman, conducted by YouGov, asked over 2,000 Britons about the food and drink they plan to buy this Christmas to better understand how consumers make shopping decisions.
Key findings include:
Almost half (49%) said they did not intend to buy festive items traditionally associated with other European countries, such as stollen or panettone
85% of those who create a budget for their Christmas food and drink shopping said they stick to this
A quarter (25%) plan to trade up to premium retailers or supermarket premium ranges for Christmas. Cheese is the foodstuff that shoppers are most likely to upgrade on
37% of those who will be shopping places they don't usually said they would frequent independent butchers and fishmongers
One in six people (16%) said that they would only spend an extra £26-50 on Christmas food and drink compared to their usual monthly grocery bill – but 19% will spend more than £100 extra
The biggest gripes about Christmas shopping are higher prices (21%) and worse customer service (10%), but we love decorations (24%) and buying treats we wouldn't normally (14%)
While 42% of us are happy about Christmas, a fifth (21%) say it makes them anxious
Delia Smith is the celebrity chef who most embodies Christmas for shoppers, while Jamie Oliver has the greatest influence on our Christmas dining
The research, undertaken at the start of December, shows a mixed picture of Britain's festive celebrations in relation to food and drink.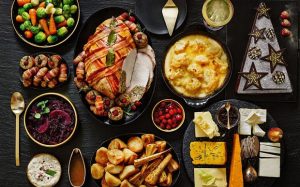 What Christmas Means to Me
Asked how they felt about Christmas, 42% said they were 'happy' and 31% were 'excited'. However, 23% said they felt 'obligated' and more than a fifth (21%) feel 'anxious'.
Most consumers are prompted to start thinking about seasonal festivities by the arrival of Christmas food in-store (19%) and the ever-more elaborate Christmas TV ads are the next biggest prompt, named by 15%. 
Blue Christmas
While some appreciate decorations, getting into the Christmas spirit and buying treats (14%), the list of disagreeable things about festive shopping was topped by increased prices (21%), queues (16%), poor customer service (10%), and poor quality (9%).
Asked what could improve the situation, 27% identified stores recruiting more staff as the number one solution, followed by having an online stock checker (11%) and more information about services (11%).
Oh, Come all ye Faithful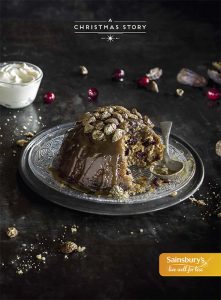 Britons tend to be loyal shoppers. More than a quarter (29%) say they will do their Christmas shop at their usual stores. However, 49% said they would also go to shops they did not usually frequent.
When it comes to trading up for Christmas to premium retailers, or premium ranges of products, a third (33%) of shoppers said that their shopping habits would remain about the same. While a quarter said they would be more likely to trade up, they were outnumbered by the 37% who were less likely to do so.
When it came to premium grocery brands, Sainsbury's 'Taste the Difference' was named by most respondents as their preferred trade-up option (13%), with Morrisons' relatively new 'The Best' range just behind (12%), followed by 'Tesco Finest' (10%). Both M&S and Waitrose were named by just 4%, while independent delis are set to be frequented by only 9%.
When shoppers were asked where they were likely to buy items beyond their usual stores, independent butchers and fishmongers received the greatest number of responses (37%), followed by Christmas markets (29%), independent bakers (26%), and farm shops (20%).
Cheese was the produce most likely to be bought at premium, with 36% indicating they were putting extra effort into the cheese board this year.
I'll be Home for Christmas
As Britain focuses on Brexit, international shopping trips have been enjoyed by only a few shoppers this year, with only 2% saying that they had shopped for Christmas items in France and Germany. For most Christmas shopping remains a domestic affair, with 81% saying that they were not likely to shop abroad, and 49% saying that last Christmas they did not buy food or drink items from another European country.
The most popular items that are traditionally from European countries were stollen (16%), gluhwein (6%), and panettone (5%).
Mistletoe and Wine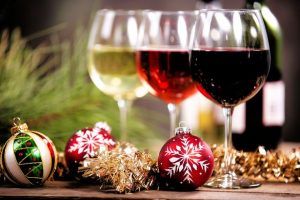 When it comes to planning Christmas shopping, 17% make a list of food and drink items, 13% decide in advance where they will buy them, and 11% work to a budget. An organised 12% work to a schedule, and a thrifty 14% research offers online.
Organisation does not extend to pre-ordering however, with half of shoppers (50%) saying that they would not be willing to do it. Of items that they would be open to pre-order, meat tops the bill, named by 14%.
Most of us (41%) start food and drink shopping the week before Christmas, with 22% getting cracking in the first two weeks of December. A smaller group (8%) begin before November.
Baby it's Cold Outside
Shoppers are not much more likely to shop online at Christmas: 54% suggest it made no difference to their shopping habits. Just 12% said they were more likely to shop online, whereas 13% felt they were less likely to do so.
Promotional days such as Black Friday and Cyber Monday have little effect on food and drink shopping, it seems. Only 15% of shoppers said they bought any of their food and drink on promotional days, with 63% not doing any grocery shopping on these days.
Shoppers showed a preference for buying some Christmas staples in-store. Notably, vegetables (68%), fruit (65%), and meat (63%) topped the list for items that we prefer to buy in person.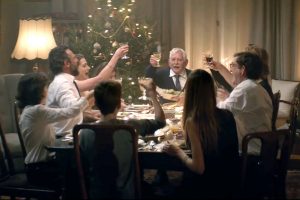 All I Want for Christmas is You?
Most people claimed to spend only a little more at Christmas than during the rest of the year, with 16% saying that their monthly food and drink budget only increased by £26-50, and 15% saying it went up by £76-100. A particularly jolly 1% planned to spend £310-400 more.
Overall, 48% said they would spend about the same as last Christmas, with a net of 21% set to spend more compared with 12% who would spend less.
Most shoppers who create a budget (85%) said they stick to it. Most people (54%) don't tend to save for Christmas food and drink, but of those that do, 8% start in September and October and a further 8% begin saving in November.
Commenting on the findings, Rob Curran, head of customer experience at Wunderman, said: "Christmas is clearly of huge importance to British shoppers, and they think long and hard about how they are going to organise and plan it. Retailers need to have a better understanding of the motivations of shoppers at one of their most important trading periods. The research throws up some fascinating findings about how we celebrate Christmas and overturns some assumptions that we may have about it."
The data collected in the study will feed into Wunderman's Elements of Experience platform, which benchmarks the world's best customer experience from across different sectors to offer a holistic picture of CX.
Source: Wunderman