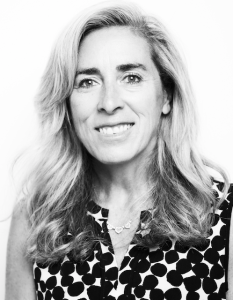 Agency veteran Amanda Zarle joins independent HeyLet'sGo! as Chief Strategy Officer, a new position, according to agency Founder/CCO Tim Cawley.  Zarle is responsible for leading strategy and research efforts for all clients at the agency.
Zarle began her career in consulting, working at The Cambridge Group and Monitor Deloitte on large scale brand strategy projects for United Airlines, Nabisco, Unilever, and Ford Motor Company.
Most recently Zarle joins HeyLet'sGo! after spending 15+ years at Boston-based Boathouse, as the Head of Strategy.  While at Boathouse, Zarle led strategy and research projects for clients including The University of Massachusetts, Mass General Brigham, Merrill Lynch, New Balance, Lincoln Financial, Eversource and Tufts Health Plan. 
Cawley commented, "Creativity is only as good as the strategy behind it. The addition of Amanda bolsters our output and makes our team even more formidable. She got business smarts, hustle and a strong desire to be part of a creative culture – all the things we look for in a teammate. In my eight years of hiring people, Amanda probably had the most enthusiastic references I've ever gotten back, from clients and co-workers alike. I'm personally thrilled to be able to draw on Amanda's intelligence, energy and experience as we expand our offerings and create even more value for our clients."
"The passion, energy and creativity at HeyLet'sGo is infectious and their ability to move at such a fast pace is unprecedented" said Zarle.  "I am so excited to join such a talented team that is purpose built combining agile mindsets with in-house production to provide clients access to high quality campaigns on faster timelines. They are uniquely positioned to give organizations of all sizes, the ability to compete quickly and efficiently without compromising quality."  
Source: HeyLet'sGo!