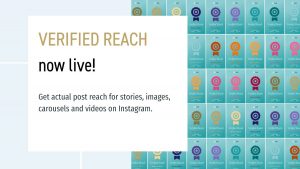 Leading influencer marketing platform, ZINE, has launched a new accountability tool, Verified Reach, which will improve transparency in influencer marketing leading to more accountable Instagram campaigns.
Verified Reach is powered by real-time data from Instagram. It provides influencers and brands with the unique views of a post (the number of people reached) and the total views of a post (the number of impressions) enabling engagement, views and reach to be broken down by type of media across Instagram Stories and Instagram feeds. Additionally Verified Reach also delivers key demographic data such as gender, country and city of followers.
Up until now engagement has been a key metric for brands and influencers as a proxy for reach on the basis that someone has to see something before they can engage with it. Yet not all followers are equally engaged, and just because some may not be engaged does not mean that they are not watching.
Furthermore with the advent of bots or Instagram pods which can artificially inflate engagement, using engagement as a metric is becoming increasingly problematic. Verified Reach turns the transparency issue on its head and instead of looking for accounts that are not genuine, brands and influencers can concentrate on the upside of influencer marketing and the true value of their audience – the people that have actually been reached.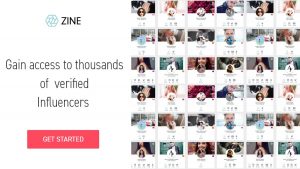 Lauren Spearman, Digital Manager, Benefit Cosmetics comments: "The introduction of verified reach is not only very welcome, but also much needed. The number of followers someone has should be a redundant measurement when making decisions about who to work with, or for comparing talent. What's important is how many of those followers you will actually reach, and how engaged that audience is. It's true what they say: size doesn't matter (…it's the reach that counts!)"
Influencer Sophie Radcliffe of Challenge Sophie adds: "Creating transparency with reach, engagement and authenticity in influencer marketing is a huge step forward for our industry and I'm stoked to see ZINE leading the way! I love collaborating with brands and working together to create amazing content and engagement. The more we can see the numbers behind our collabs and measure ROI the better it will be for everyone involved."
Caroline Duong from ZINE says: "Fifty per cent of marketers say they believe influencer marketing is not as transparent as other areas of digital marketing. Verified Reach will change that. For the first time influencers will be able to pull their Instagram Insights into one place and show brands just how many people their post has reached – and crucially who these people are. At ZINE we are committed to improving the channel and we believe this is a step in the right direction towards influencer ROI and a more transparent future."
Source: ZINE