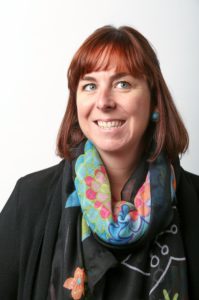 Yorkshire-based Katy Pollard has been recognised as one of the SAGE 'Top 100 Global Business Influencers' and attended an exclusive event to celebrate the achievement at The Shard in London on Wednesday 1 November. 
The list is a definitive ranking that highlights those individuals whose commentary and social influence help to drive ideas and change within the small business sector.
Former journalist, Katy Pollard, is the founder of Listening Pig PR and helps small businesses promote themselves by securing high profile press coverage and improving their engagement on social media.
Sage UK said: 'Over the past years, small businesses have continually embraced the opportunities offered by social media. And to meet the ever-present demand for news, insights and information on questions relating to business planning, marketing, growth, accounting and HR; a global community of social media commentators has emerged.
'These individuals, such as Katy Pollard, are both knowledgeable and, often, highly influential within the SME sector. Their views help to inform the decisions of thousands of business owners across the globe.' 
Katy Pollard said: 'I'm thrilled to receive this accolade.  It's a humbling acknowledgement and a chance to celebrate the hard work I've put into building my business. 
'I believe that getting high profile media coverage should not be the preserve of large corporations with huge budgets.  With a bit of creativity and tenacity, small businesses can make a big splash with their promotional activity too.'    
As well as offering the usual PR services, she also helps small businesses learn how to do their own promotion work by offering 'how-to' articles, guides and courses.  
Katy Pollard added: 'I've spent more than 15 years learning my craft and I'm a big believer in education so I love nothing more than helping others learn how to do their own PR.  My industry has traditionally been a closed shop and seen as a dark art. I'm happy to help debunk that myth.'   
The event at The Shard was hosted by Stephen Kelly, CEO of Sage, to celebrate the success of UK-based business influencers and, hopefully, inspire the next generation of entrepreneurial business communicators.
Source: Listening Pig