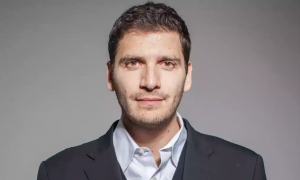 Adam Clyne, CEO and founder of digital transformation business Coolr, has launched a sister agency, Coolr Social, to help brands transform their impact on social media through a social publishing approach.
Clyne, formerly COO of The LAD Bible and Weber Shandwick's EMEA Head of Digital, launches the agency with Burger King, Twinings and football publisher Dugout as founding clients.
Coolr, launched by Clyne in September 2017 to 'disrupt the world of internal communications', is an official partner of Workplace by Facebook (a version of Facebook for corporations to connect employees), working for some of the biggest brands and integrated within some of the biggest companies on the planet.
"For a long-time people have been asking me when I'm going to launch a social agency – so Coolr Social was a natural expansion for us" Clyne commented. "With Coolr Social we're combining big agency thinking with the speed and agility of a social publisher. Our approach is simple but one overlooked by many, and that is to care about every single tweet, post and story that leaves the agency to ensure we are driving impact".
Soco Nunez, Head of Brand at Burger King, commented: "We needed a better solution for our digital marketing efforts and were considering a pitch process. With Coolr Social, we found a perfect partner with a unique understanding of how social works and how it can apply to our brand story."
Clyne added: "The world of social is still a battle ground and we're already seeing a huge interest in what we are doing. We are looking to work with progressive brands who want to do great work and feel huge gratitude to the clients who have come on board as our first partners on this journey."
Based in Soho Square, Coolr Social has recruited talent from The LAD Bible, Drivetribe and Havas – and is actively looking for more people. The rapidly growing team has expertise in social strategy, creative, content & campaign creation, paid social, community management, influencer activation and data & insight consultancy.
Clyne will continue to lead both Coolr and Coolr Social as CEO and Founder of both businesses, seeing a strong link between the two in using social media to 'transform brands from inside out'. The joint proposition will help clients better utilise tools like Workplace to engage internally while maximising the potential of all social platforms to engage external audiences with more impact and relevance.
Source: Coolr