ADFEST has announced that from 2013, agencies and production houses in Middle East cities will be eligible to enter the Lotus Awards.
Says Vinit Suraphongchai, Chairman of the ADFEST Working Committee, "We are delighted to welcome our friends from the Middle East to ADFEST next year. With their involvement and the historical, geographical and cultural connections between our regions, our passion for work that reflects a rich, cultural heritage can only grow stronger."
Creative work is expected from cities including Kabul (Afghanistan), Algiers (Algeria), Manama (Bahrain), Cairo (Egypt), Tehran (Iran), Baghdad (Iraq), Jerusalem (Israel), Amman (Jordan), Kuwait City (Kuwait), Beirut (Lebanon), Rabat (Morocco), Muscat (Oman), Doha (Qatar), Riyadh (Saudi Arabia), Damascus (Syria), Tunis (Tunisia), Ankara (Turkey), Abu Dhabi and Dubai (UAE), & Sanaa (Yemen).
"Connections between Asia and the Middle East are nothing new, but these ties have been strengthening over the past few decades.. Recognizing this, ADFEST is inviting creative professionals in the Middle East to experience ADFEST 2013, where they will have the chance to connect with executives across the region," says Jimmy Lam, ADFEST President.
"ADFEST differentiates from other festivals by celebrating the impact different cultures have on creativity. By extending our footprint to the Middle East, ADFEST will reflect the trends, people and ideas that are shaping both regions, which in turn will shape the world."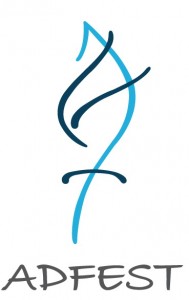 Agencies and production companies in the Middle East are now eligible to enter the Lotus Awards 2013.
ADFEST 2013 will take place at PEACH (Pattaya Exhibition and Conference Hall), The Royal Cliff Hotels Group, Pattaya, Thailand from 17-19 March 2013.