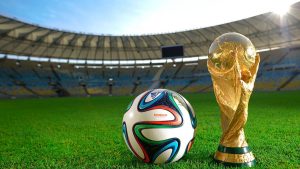 It's already shaping up to be a challenging year for marketers. Brand fatigue among consumers is at a high and 66% of Brits find ads more intrusive today than they did three years ago. Meanwhile, concerns continue around the effectiveness and accountability of ad campaigns and the industry is continually pushed to do more with less, with UK ad spend growth expected to be just 0.3% in 2018.
Despite this challenge, 2018 is set to be an iconic year for sport – and marketing. With the World Cup on the horizon, the opportunity for marketers is huge. Combine a captive audience with the chance to hitch your brand to one of the year's most exemplary sporting events and it's no wonder that advertisers spend big to secure valuable TV spots, stadium-side billboards and exclusive online space.
However, there's growing disillusionment with the free-for-all approach to advertising in sporting moments. Marketers traditionally competed for brand awareness or share of voice during a tournament, but businesses – particularly in FMCG – are slowly realising that bellowing their name doesn't always lead to a sales bump.
Smart brands will look beyond this traditional approach by the time the first whistle is blown in Russia. Instead of merely shouting at football fans, these brands will take advantage of technology and data to create more immersive experiences that tap into an audience's emotions and desires. Engaging, shoppable content is the key to success here.
The Art of the Shoppable Moment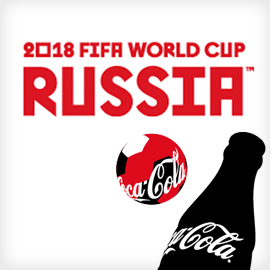 The World Cup provides a month of iconic moments – win or lose, vast swathes of consumers will experience dizzying highs or terrible lows. Innovative FMCG brands will tie their campaigns around those key moments in a fan's emotional rollercoaster – in essence creating 'shoppable moments' for their consumers.
Imagine a beer brand offering free samples or giveaways, tied to a home team's winning matches. With push notifications or time-sensitive on-screen buttons, the brand instantly makes a connection with their customers and serve a need in a very natural way.
Amazon is leading the way with its Digital Dash buttons enabling rapid purchases – consumers click and the product arrives at their door. So how can brands take advantage of this innovation during the World Cup?
The answer is creating shopping moments. Consumers will want to get the party supplies in for next round once their team makes it through or bury themselves under a mountain of comforting chocolate after a humiliating loss.
Amazon has opened the door here, but it's time that brands pushed through. For FMCG, it's imperative to take advantage of technology that enables customers to interact with them brand quickly and conveniently. From adding items to online baskets, activating ad-hoc promotional offers or even just accessing great content; brands that combine convenience and iconic timing will rise above the rest at the World Cup.
Playing the Field
However, shoppable campaigns are in danger of falling flat if they operate in isolation of other marketing tech advancements. To drive meaningful success, brands need to draw from a range of data pools and flex their campaigns. Take the beer brand mentioned earlier; if they push the same offers whenever the same event happens, no matter the outcome, they will surely lose relevance as consumers grow tired of the identical interactions cropping up.
AI systems offer ways for FMCG campaigns to stay fresh throughout the games. While they can undoubtedly speed up the "goal-to-offer" process outlined above, they can also make more nuanced content suggestions.
Take the clash of the South American titans - when Brazil takes on Argentina. If geared to recognise this, an AI system can create custom menu content based on national dishes, providing fans with the chance to delight party guest's atmosphere ahead of the game. Not only does this drive fresh and relevant content, it also opens the door for consumers to buy a range a product around a simple World Cup moment, directly from recipe or menu content.
Let's make this year's FIFA tournament the most tech-forward, immersive and nimble advertising event ever. Let's tap into the highs and lows that inevitably come from an iconic sporting event with a global reach. Rather than be on the back foot, FMCG marketers can be creative with content rather than rely on tired and expensive awareness-only ads. Those that tap into the drama, turning audience emotion and convenience into action, are in line for the top spot.
Article by Richie Kelly, CEO of Adimo
About Richie: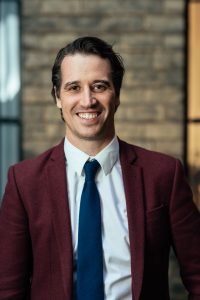 Richard Kelly is the CEO of Adimo, a marketing technology business linking media, marketing and sales for leading FMCG brands.
Richard combines over a decade of digital marketing experience with a passion and aptitude for creative problem solving that has become the hallmark of his career.
Starting his career agency-side, he quickly moved from his initial role as a marketing practitioner to devising and executing strategies for some of the UK's biggest brands.
It was during this time he experienced the shortcomings of FMCG / CPG marketing in the digital age: whilst eCommerce had changed the face of business for most sectors, many of the world's largest brands still couldn't link marketing spend with sales.
Adimo was founded to solve this. Now working with top global brands including Nestlé, Arla and PepsiCo, Richie will provide insight from their experiences in helping brands close the loop between browsing and buying.
Source: Adimo