Today sees the launch of Agency Partner, a digitally provided Growth advisory programme designed to help ambitious agency leaders drive performance and therefore value in their businesses.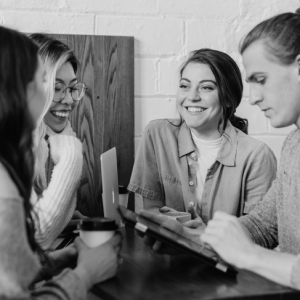 It is the brainchild of corporate and growth advisory firm, Waypoint Partners and aims to drive their reputation as the most influential advisers in the creative services and related technology sectors.
Agency Partner is targeted at agencies across all disciplines, operating ideally between £500K to around £2.5M turnover. Traditionally at this size, there is a perception among agency heads that the sort of game-changing professional advice that can accelerate growth and drive better outcomes faster is either not available, too expensive or generally accessed at a later stage.
Waypoint Partner, Phil Gripton, who conceived and led the development of Agency Partner comments: "Of the roughly 5,000 marketing agencies operating in the UK today, about 70% are turning over £1M or slightly less. It dawned on me that if, as advisors, we were focusing on the needs of the top 10% or so of the market, we were neglecting a whole swathe of agencies who could thrive with the right kind of guidance.
He continues: "Our research with this sector of the market revealed to us a real desire for advice much earlier in the business lifecycle, to allow leadership teams to make better decisions sooner, focusing on the things that really matter to drive positive outcomes faster. Agency Partner has been created to fill this gap, offering bespoke support to ambitious agency heads, helping them set and deliver on a strategic vision for their business, with a focus on growth and building value.
Agency Partner is a standalone business, an on-demand, intelligent platform built on best-in-class technology. What makes Agency Partner unique is its personalised, holistic approach which is informed by the diagnostic report and valuation, powered by Waypoint Partners IP that provides a starting point for each agency. This is supplemented by an indication of future potential value that acts as a concrete goal that can be achieved by putting bespoke programme learnings into practice. This means that participants embark on a journey that is tailored to their needs, understanding how they benchmark and what they need to address.
The online programme that includes as core modules, creating agency value, sales/marketing, finance and operations is supplemented by tailored one to one coaching sessions and round tables as part of an augmented experience.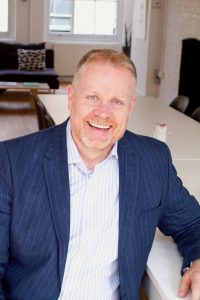 Subject experts will be brought for other sessions including Martin Palethorpe, executive coach/founder at transformational development experts, Unbounded. Anneli Ritari-Stewart is the programme lead who also helped manage the launch of the programme.
Agency Partner is launching following a first cohort of agencies from across a range of marketing services disciplines. This experience has shown that participants can expect to devote one to two days a month on active learning plus the time needed to build new ways of working in the business. It will be priced at £990 a month.
Phil Gripton concludes: "Leadership teams are familiar with the key notion of working 'on' the business as opposed to 'in' the business, and we've built Agency Partner in such a way as to make the former much easier, via a regular diet of curated development initiatives that holds participants gently to account."
Agency Partner will launch in the UK in August 2021 and will be rolled out to the US at a later stage.
Source: Agency Partner