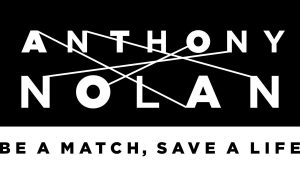 Drum, Omnicom Media Group UK's creative and content agency, has been appointed as creative agency for blood cancer charity Anthony Nolan in a competitive three-way pitch. The review was run through Creativebrief.
The UK based charity, which recently launched its 'Be A Lifesaver' campaign encouraging young men to join the stem cell donor register, is looking to increase awareness levels and provide greater clarity on what the brand stands for amongst its target audiences.
Drum has been charged with using its creative expertise to deliver a creative strategy and fully integrated digital campaign which cuts through the competitive noise of the charity/health sector. The agency has also been tasked with defining a content strategy to lead to greater brand engagement.
Drum will work with Anthony Nolan's insights agency Humankind and in-house creative and digital teams, to develop this umbrella communications platform and subsequently the awareness campaign for winter 2018.
Louise Taylor from Anthony Nolan said, "We went to pitch with a strategic led brief to bring the essential work Anthony Nolan does to the fore. We were really excited by the work Drum presented, as they demonstrated they understood the complexities of the sector and our challenges. We look forward to working together to take the brand forward and launching a new brand communications platform across our channels."
Luke Southern from Drum said, "We are delighted to have been appointed by Anthony Nolan to be their creative agency of record. We look forward to partnering with them to shape and define a long-term brand and creative strategy that will increase awareness of their leading role in the advancement of research, treatment and knowledge about the impact of blood cancer, and stem cell donation, in the UK."
Source: Omnicom Media Group UK