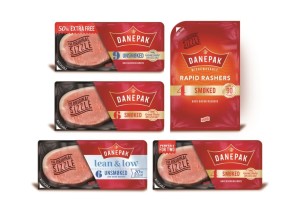 Danepak, the UK's favourite bacon brand, has appointed Arena Media to handle its media buying. The agency will work alongside isobel who is handling the creative.
Arena Media has been tasked with leading the media activation for the UK market for Danepak. Strategic work and creative development are well underway, with the first work scheduled to go live in April 2016.
Henry Daglish, Managing Director at Arena Media said: "We are delighted to be working with Danepak. As an agent of change for growth we look forward to enhancing their media and marketing performance and helping the brand grow even faster in the UK market."
Rob Hoare, Commercial and Marketing Director at Danepak added: "We are excited about working with Arena and isobel to make the most of the bold and exciting opportunities they have created for us."
The Danepak brand is produced by Tulip Ltd, one of the UK's leading food producers.