Asda has launched a new Valentine's-themed ad in its tongue-in-cheek "Don't Compromise" campaign, demonstrating that when it comes to quality and price at Asda, there's no need to compromise.
The TV and online ad, created by AMV BBDO, is the second in the series and centres on a couple making plans for their date night.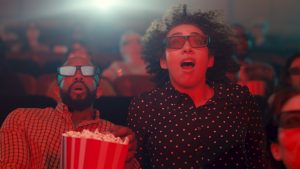 The man wants to go to the theatre, while the woman wants to see an action movie. But they end up agreeing to compromise, and they become 'the action'. It seems they have signed up to be volunteers in an axe-throwing act, leaving them strapped to a rotating wheel with a blindfolded axe thrower taking aim at them – clearly showing the perils of compromise.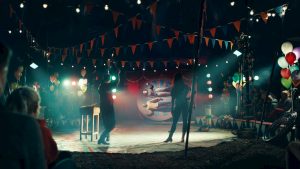 The final scene cuts to them enjoying a delicious Extra Special Sirlion Steak, safely at home again. The moral of the story: Don't Compromise. And with Asda, customers never have to settle for less thanks to the Asda brand promise.
The ad launched on Saturday, February1, and runs on TV, VOD and YouTube for two weeks.
AMV BBDO's "Don't Compromise" campaign for Asda launched in January with an ad celebrating Veganuary focused on the brand's plant-based range.
Andy Murray, Chief Customer Officer at Asda explains: "At Asda, we have premium quality own brand products and branded favourites at excellent prices, all under one roof, so there is no need for our customers to settle for less. This new ad campaign brings all of that to life, mixed with the playful personality our customers know and love."
Source: AMV BBDO