As the country enters a second lockdown, Ocean Outdoor is giving everyone something to smile about.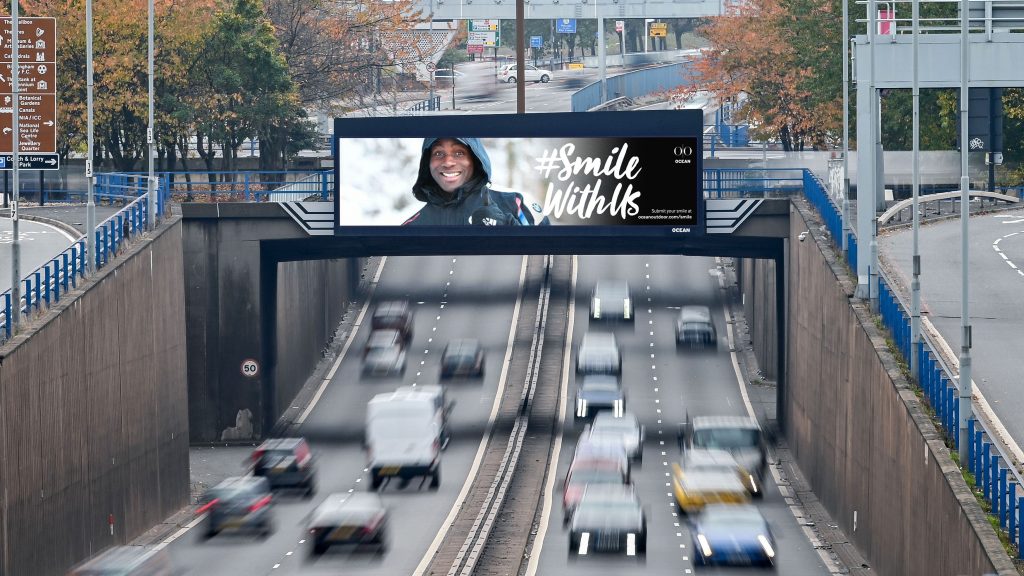 The premium out of home media owner is inviting people to Smile With Us for its city and roadside screens to help elevate the mood of the nation with a daily injection of happiness.
People can submit photos of themselves, their families and friends which will appear in unison on 50 large format outdoor screens in the 13 UK cities and communities where Ocean operates.
From Southampton to Aberdeen, user generated selfies of people wearing smiles will appear in a loop for 60 minutes at 12noon every day until lockdown is lifted.
People who want to star on a billboard can participate by uploading their photos to www.oceanoutdoor.com/smile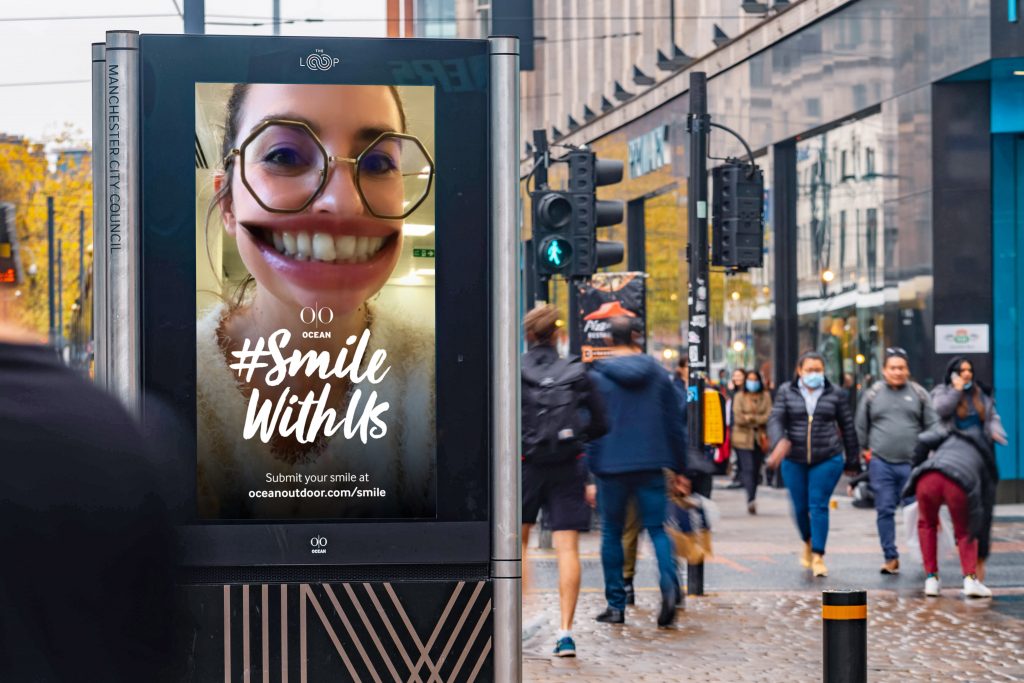 Ocean Outdoor chief marketing officer Richard Malton said: "A smile helps, it's a natural anti-depressant. As the popular song reminds us, 'when you're smiling, the whole world smiles with you'.  So hopefully, a daily dose of fantastic smiles and happy faces will help improve people's well-being as we reach the end of a tremendously difficult year together."
During the first national lockdown, Ocean screens quickly pivoted to spread hope with children's paintings of rainbows and other special initiatives to celebrate NHS heroes, key workers and volunteers who were helping to keep their neighbours and local communities safe.
Seven Reasons to Smile Every Day
Smiling helps the human immune system to function more efficiently
Smiling lowers your blood pressure
Smiling is a drug. It releases natural endorphins, natural painkillers and serotonin, chemicals which make us feel better
Smiling relieves stress, makes us feel more positive and boosts confidence
Smiling can trick your body into elevating your mood
It's scientifically proven that smiling changes the mood of others
A smile is better than a frown any day and it's said to make us look younger too
Source: Ocean Outdoor