BETC Luxe is Yves Saint Laurent Beauté's global agency for all its fragrances. Together with General POP, they are launching their first ever film for the iconic perfume Mon Paris.
It this new chapter, which reinterprets the vertigo of love at first sight, the French capital plays the role of the third lover of a passionate couple, played by Crista Corber and Jérémie Laheurte. The fervent lovers invite us to an iconic Paris, an intense journey from the legendary club Bains Douches, the Place des Victoires, through the grandiose luxury of a Haussmann apartment, to a breathtaking ending on the top of the Arc de Triomphe.
After Kahlil Joseph, Collin Tilley, the BRTHRS or Emily Kai Boch, the agency this time turned to the talented Ricky Saiz to bring the campaign to life. Mainly known as co-designer of the Supreme brand, he made Beyoncé's "Yoncé" – video and also collaborated with Hanni El Khatib, the rapper Cam'ron as well as Garage Magazine.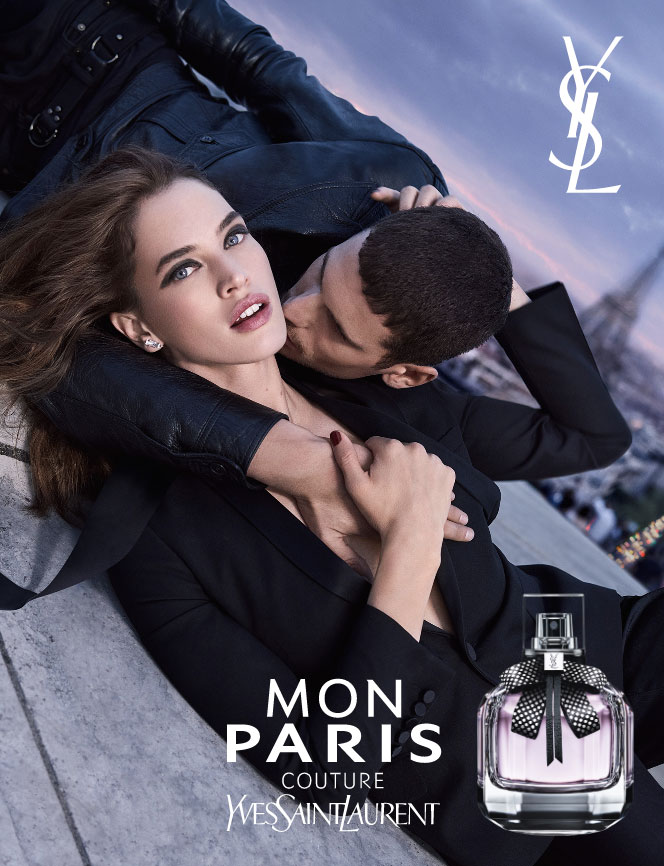 L'Amour et la Violence soundtrack by Sebastien Tellier, sets the atmosphere to this love story.
"We have always strived to push the envelope in our collaborations with Yves Saint Laurent Beauté, developing an exciting creative and strong global territory for fragrances. As we progress with every new piece of communication, we aim to bring more edginess and trying to re-define the luxury wheel, just as with Mon Paris. For this new campaign, we wanted to dial up authenticity in the look and feel of the new copy," commented Jasmine Loignon, Executive creative director of BETC Luxe.
As Paris is at the core of the story, it was super important to select a director capable of bringing a fresh eye on this iconic city. This is why we choose Ricky Saiz, for his unique vision of Paris and of the story. It gave it a real spin, shooting rawer emotions, capturing the streets in a cool way, sharing great vibes. Altogether with the perfect soundtrack of Sébastien Tellier to make this even more emotional and epic."
Crista Corber and Jérémie Laheurte were immortalised on top of the Arc de Triomphe, by New York photographer Billy Kidd for the print campaign.
The campaign is broadcast on TV, billboard, press, social media and points of sale.
Source: BETC Luxe