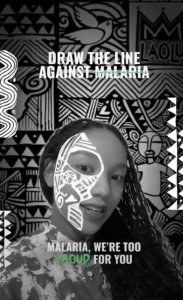 Global creative influencer agency Billion Dollar Boy (BDB) has partnered with Meta to support Creators for Causes, a newly-launched initiative across cause-driven campaigns driving social change on Facebook and Instagram. 
BDB, which recently became an official Meta Business Partner, will work with the company to execute a study into how creators can impact charitable social media content to drive donations across its platforms. The aim is to add to the $5 billion already raised, and seven million people who have donated on Facebook and Instagram since its fundraising tool launched.
Meta will trial and monitor the success of charitable social content with and without creators to ascertain performance and generate learning opportunities for non-profit organisations, which will help to inform their future campaign strategies.
Meta and BDB are working with charities including Malaria No More, International Federation of Red Cross and Red Crescent Societies (IFRC), Breathe for India and B Corp, where BDB supports talent sourcing, creative idea generation, briefing, and post-production.
Ed East, Group CEO at BDB, says: "It's a privilege to be working with Meta on such a meaningful initiative. The power of creators is greater than ever – leveraging that influence to get to the cause of these key issues, raise awareness and create a movement of change is something we're thrilled to be a part of."
Becky Owen, Head of Creator Innovation & Solutions, Creative Shop EMEA at Meta, comments: "As creators continue to become a more central component to marketing strategies for all types of businesses, we partnered with Billion Dollar Boy to better understand the impact creator voices can have for charitable organisations. This partnership has enabled us to work globally, finding exciting and relevant talent to produce campaign assets that drive community action. BDB has operated as an extension of our internal team, helping research and learn with agility and speed across four Creators for Causes campaigns."
Mike Hamilton, Digital Marketing Manager at Malaria No More, adds: "Billion Dollar Boy's best in class support and know-how has helped us bring in some exciting creators to the malaria fight. Together, with Meta's Creative Shop, we've created some mould-breaking content that has meaningfully engaged millions of digital youth in Kenya and Nigeria and encouraged audiences to Draw The Line Against Malaria, one of the world's oldest and deadliest diseases."
Source: Billion Dollar Boy