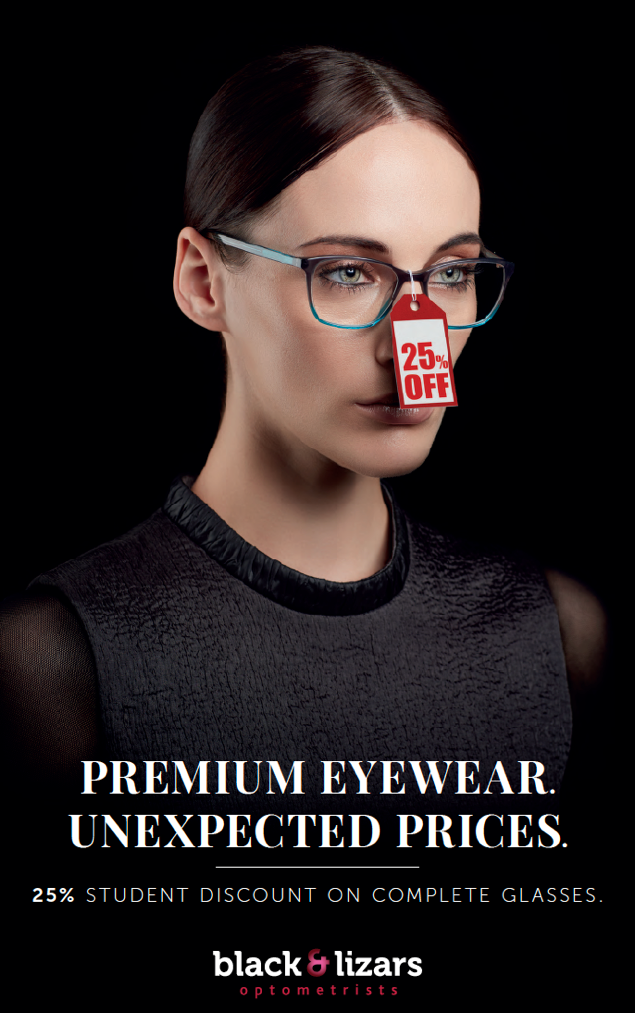 One of Scotland's largest independent optical groups, Black & Lizars, has launched its new 'surprisingly affordable' advertising campaign, highlighting its commitment to premium service and the entry price of its designer frames and lenses.
Rolled out across outdoor, print, digital, and in-practice platforms, the new campaign goes live beginning August 14.
The new creative advertising strategy comes at the same time as the optometry and audiology specialist launches its state-of-the-art new website. Strategy, creative, and website development have been delivered by Glasgow-based multi-disciplinary agency, Frame, and overseen by Black & Lizars' new Marketing Manager, Sarah McNaught.
Sarah joined the group earlier in 2017. An established marketing professional, Sarah has previously worked with the charity Erskine, Seagram and Edrington.
She said: "The new visual identity captures what Black & Lizars stands for and is already well-known for; unrivalled customer service and a wide range of designer products, while highlighting its surprisingly affordable prices. Our campaign communicates these fundamental principles of our brand, while also targeting an increasing footfall, sales and attracting new patients."
"The sector is incredibly competitive but our standards of service and use of the latest technology sets us apart from our competitors, but we needed to communicate that effectively to our patients. Previously, Black & Lizars hadn't invested significantly in marketing or advertising for a number of years, but Michelle [le Prevost, the Managing Director] and I agreed that it was time to refresh our creative to compete more effectively in the industry," continued Sarah.
"We did a lot of research into the marketplace and the perception of our brand by staff, customers and members of the public to inform our strategy. Knowing how people react when they think of our brand is incredibly valuable and has led to what I believe is a brilliant, eye-catching campaign. We are delighted with our new visuals and website. It's been months of hard work with our agency partners at Frame, but it has undoubtedly paid off."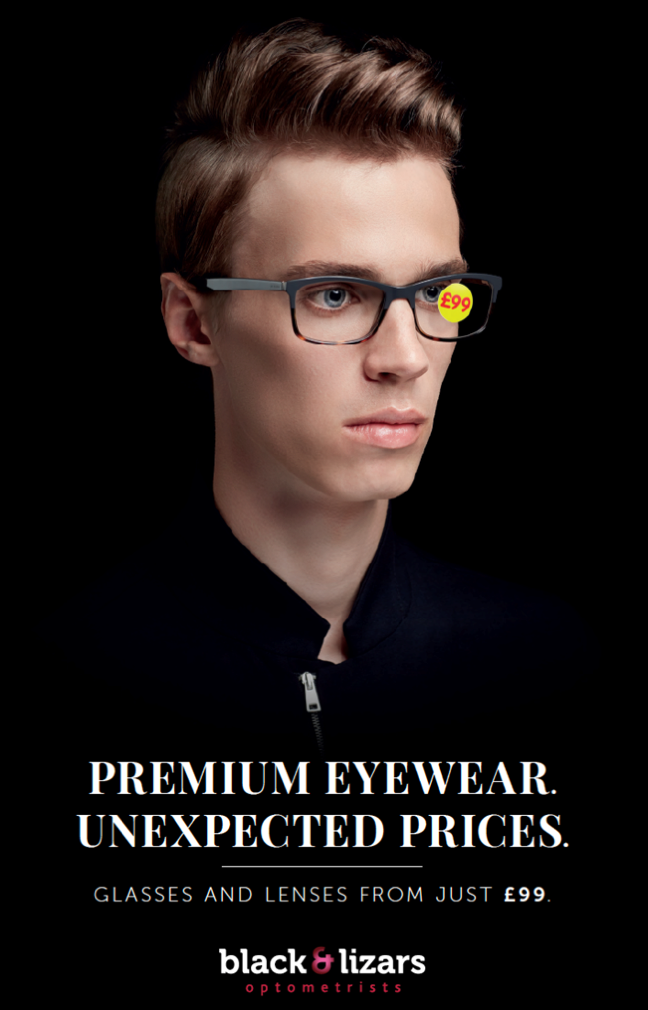 Explaining the campaign's concept, Frame's Creative Director Angus Walker, said: "With the USPs on premium brands at accessible prices and clinical excellence that Black & Lizars enjoys, we wanted to put it in its rightful place at the forefront of the market. Black & Lizars are a Scottish success story and have always offered premium brands and the highest quality care and premium brands. However the marketplace has become increasingly crowded with more and more companies operating solely on price."
"We wanted to make sure this campaign communicated just how affordable the best can be, and help position Black & Lizars in their rightful place at the forefront of the competition. The core proposition of the campaign and website re-design was to demonstrate the principle of providing 'greater value', both in terms of pricing structure and clinical care. We aimed to highlight the superior technology, range and depth of testing, and the focus on style in dispensing, all while ensuring the brand appeared accessible," continued Angus.
"Colliding the worlds of high fashion and retail gave us lots of creative latitude. We secured the services of top Scottish photographer David Boni to create impactful images, then disrupted them with strong retail visuals to get our message across: at Black & Lizars you get premium eye care at unexpected prices. I'm extremely proud of the campaign we've delivered," he concluded.
Customers to Black & Lizars' 23 branches across Scotland (and one in Belfast) will notice the new advertising in its practices from August 14.
Source: Black & Lizars