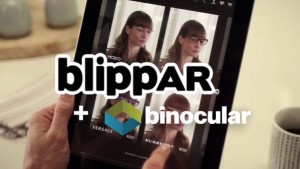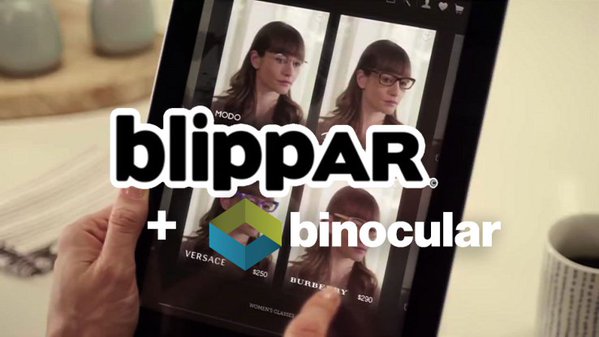 Ad platform Blippar, which delivers AR content and experiences triggered by real-world objects and tags, has acquired augmented reality firm Binocular, which creates AR applications and specialises in virtual try-on technology.
Binocular came to the world's attention last year when it won the Cannes Lions Bronze award for best use of technology for its work on the Glasses.com app for Luxotica, producer of 75 per cent of the world's sunglasses, which enabled users to try on sunglasses using hyper-realistic rendering.
The acquisition aims to strengthen Blippar's advanced technology offering to brand clients, particularly in the areas of virtual try-on and makeover, and expand its ability to create engaging and immersive user experiences.
"Acquiring Binocular is a critical milestone in Blippar's development, and highlights that acquisitions will remain a key part of our growth strategy on the heels of our Layar integration last year," said Ambarish Mitra, CEO and co-founder of Blippar. "As we continue to transform the way people relate to and connect with the world around them, we're always looking to incorporate the best and brightest minds in the industry into our team to expand our offerings.
"Binocular has a proven track record of transforming the user experience across industries, and we're excited to add its talented team to help us further our mission of changing the way people access and discover information."
Binocular's team will be fully incorporated into Blippar's operations, and will work together with its existing AR and VR solutions team. Binocular will remain in its hometown of Austin, and will continue to add local talent from the area's startup scene to its ranks as it grows.
"We've built an all-star roster of entrepreneurs focused on creating great user experiences, and we're excited to dive in and contribute to the continued evolution of Blippar," said Darren Turetzky, CEO of Binocular.
"As a market, AR has only scratched the surface of its potential, and we look forward to collaborating with the Blippar team to create new ways for brands to engage with their customers while also developing new innovations for the converging worlds of AR and VR."