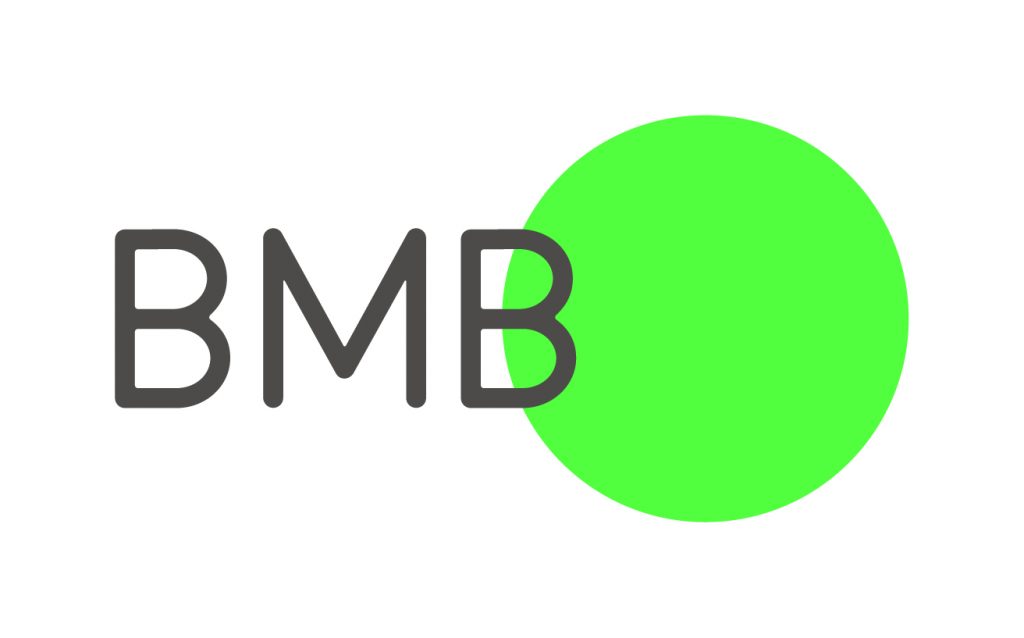 Farrow & Ball has appointed BMB London as its new creative agency partner, after a competitive pitch against two rival agencies.
BMB will work on the brands integrated business across a range of projects including the overall brand messaging, the products, the Colour Consultancy service and the brand's always on social.
The partnership between the agency and the much-loved paint and paper brand will start immediately, and come to life internationally.
Farrow & Ball handled the pitch process. The Dorset-based company has been working on its positioning over the last six months, and BMB's output will reflect the new thinking and strategy.
Anthony Davey, CEO at Farrow & Ball commented, "We're really excited to be working with BMB. They showed a deeper understanding of the human emotion behind a seemingly simple thing, like the choice of colour to paint your walls. We think they will be a great partner as we begin a new chapter for the brand".
Jason Cobbold, CEO at BMB said: "For any creative agency, there can be few more interesting brands to partner with than Farrow & Ball. We're incredibly happy to be joining the team and realising their new ambition. In fact, our happiness is very close to Citron no 74."
Saturday Night Live featured the very British decorating brand Farrow & Ball in a "new paint" sketch a week ago
BMB (London creative agency) was just hired by Farrow & Ball for a brand work brief which won't appear until 2020 – but jumping on the opportunity F&B asked them to come up with an idea. So following Saturday Night Live's sketch referencing F&B paints, BMB came up with the tactical ad for the New York Times for a new paint col-our….. Also got a tweeted reply from SNL writer.
(*BMB is F&B's first agency hire in its 73 year history. Founded in 1946).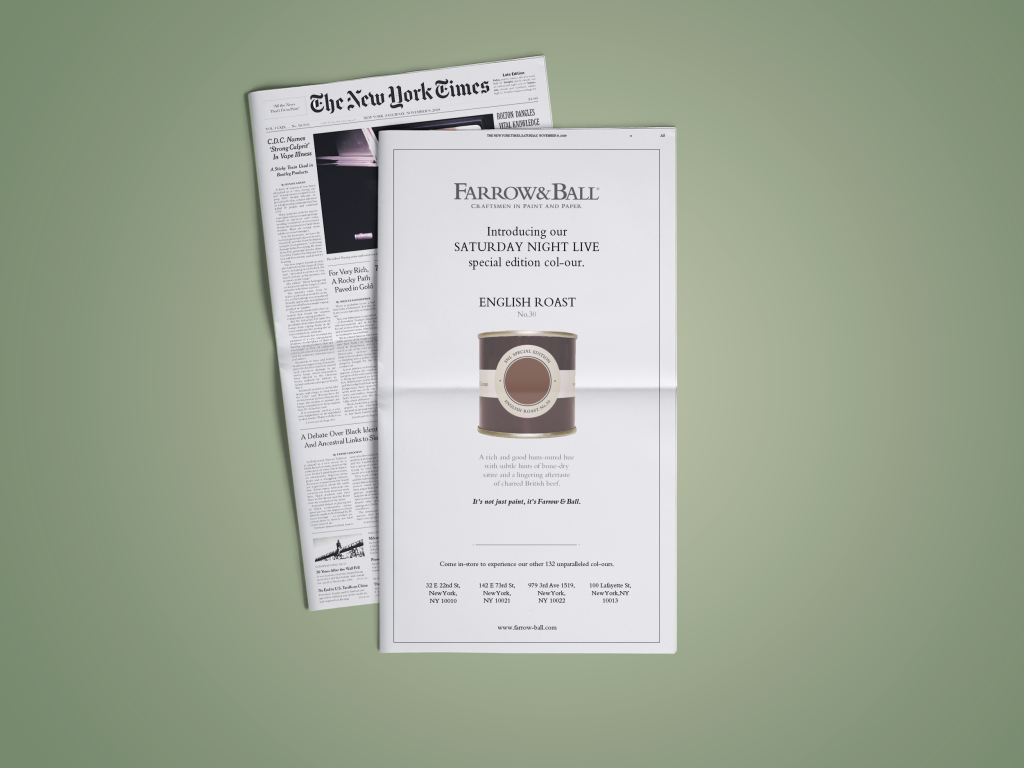 Source: BMB