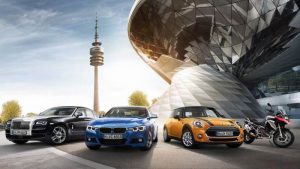 Following a competitive pitch, Prophecy Unlimited, the CRM & Acquisition specialist agency in the Unlimited Group, has been awarded a multi-million pound, 5-year contract for BMW Group.
The contract covers the continued support of the BMW Group retailer websites, for BMW UK, MINI UK, Motorrad UK and Rolls Royce brands globally, ensuring a consistent brand experience is married with the ability for Dealers to deliver a localised experience.
"Having supported BMW Group for over 30 years, we are thrilled to retain the business. This is testament to the partnership we have developed over that time, continuing to transform their retailer network websites and revolutionise the user experience," said Peter Brown, CEO, Prophecy Unlimited.
"We're delighted to continue our long-standing relationship with Prophecy Unlimited, and look forward to using this renewed agreement as a springboard for delivering industry leading websites to our BMW Group Retailer Networks," added Ben Robinson, Digital Marketing Manager, BMW (UK) Ltd.
Source: Prophecy Unlimited