Traditionally, beauty campaigns focus purely on aesthetics and appearance. However, contemporary beauty at its best celebrates differences and individuality. On August 30, for the first time, Boots UK launches a beauty campaign – without faces taking centre stage.
Rather than shining a spotlight just on how products make you look, the new film focuses on how using these products make people feel – with the campaign featuring real people to celebrate beauty in a completely different way. From a lipstick saved for a special occasion, to skincare products which help boost confidence, Boots can provide the beauty essentials for those who make their own rules.
The TVC by Ogilvy UK is a celebration of how beauty touches so many different parts of our lives – whether it be dancing in a studio, getting ready for a night out or playing around in the outdoors with friends. The dance sequences feature different personalities, all while keeping faces off camera and integrating the breadth of Boots products available for everyone to showcase their individuality and feel good. The film's scenes are briefly interjected with products including No7 Match Made foundations, Soap & Glory blush, and Maybelline lipsticks to name a few.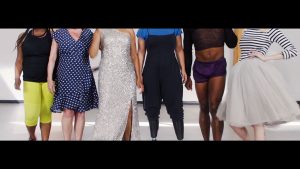 It's only at the end of the spot, directed by Abbie Stephens, that the cast's faces are revealed. The individuals featured include Michelle, a Boots No7 in-store advisor, influencer Em Ford, journalist/dancer and amputee Kat Hawkins and male vogue dancer Busola Peters. Some of those featured in the ad also star in short interview films across social media, discussing their personal relationship with beauty and what it signifies to them in their lives.
In addition to the film, Boots has collaborated with beauty and lifestyle influencer, Em Ford of My Pale Skin. Em Ford shone a light on unrealistic body image when she created a video about her experience of developing adult acne which generated over 27 million views. As well as featuring in the TVC, Em will be supporting the ethos of the campaign through her social media channels and will also be continuing to drive the conversation forward around the perception of beauty by creating a follow-up on her YouTube video, "You Look Disgusting". Em's dedication to tackling unrealistic body image and discussing how make up actually makes her feel made her the perfect partner for the latest campaign.
Boots UK is also partnering on social content with LADBible's Pretty 52 – the first partnership of its kind to appear on the platform. This provides a fresh and exciting way for Boots to reach young audiences, bringing to life the conversation around how beauty products make you feel through producing content with a relevant editorial platform.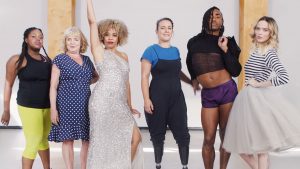 Marketing Director for Boots UK and Ireland, Helen Normoyle explains, "We have always championed the right for women to look and feel great and we wanted to take a fresh, dynamic approach, to enable those in the ad to tell us their stories. Our vision for this campaign was to show beauty at its best – as positive and inclusionary. Working with a young female director, influencers, Boots colleagues and customers, we wanted our message of championing everyone's right to feel good to resonate with as many different people as possible. As the number one destination for beauty in the UK, we wanted to honour our history of democratising make up for women – celebrating that buying cosmetics or skincare means so much more to consumers than solely looking great. It's about everyone embracing their individuality and confidence in all aspects of their lives. This campaign is merely the beginning of us opening up the conversation around contemporary beauty that needs to be had."
Sam Cartmell, Deputy Executive Creative Director at Ogilvy UK, said, "It's been really exciting to work with Boots to showcase beauty in a completely different way. We wanted to take inspiration from our customers and celebrate their individuality and how they express themselves. This was integral to the campaign, breaking down the perception that beauty is merely skin deep when it has the power to transform how you feel."
This fully integrated campaign from WPP agencies including Ogilvy, Mediacom and Bookmark will run across ATL TV & Print, PR, influencer marketing, loyalty, in-store activations, social media channels and Boots Health & Beauty Magazine.
Source: Ogilvy UK