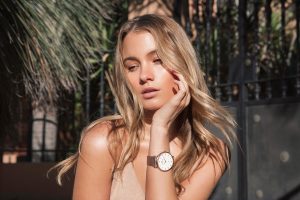 Following a competitive pitch process, integrated marketing and comms agency, Brandnation, has been appointed by luxe accessories brand, Abbott Lyon, to deliver its creative brand campaigns into 2020. The brief is to deliver mass brand awareness to support the brand's ambitious growth plans throughout Europe and North America.
Brandnation will be delivering a digitally focused marketing plan that incorporates above the line creative, paid social, Influencer and PR alongside Abbott Lyon's first ever Christmas campaign that will be focused around high-profile talent to create a groundswell of excitement around the brand.
Abbott Lyon is a rising star in the trend-led accessories market, designing high-quality collections, sold on-line that gain growing traction with celebs and influencers around the world. Combining style, passion and personalisation, Abbott Lyon delivers on trend luxe products and is fast establishing itself as a key destination for premium accessories.
Mary Killingworth, Managing Director at Brandnation says, "Abbott Lyon is a great win for us that fits well within our growing e-tail client portfolio. Our team is delighted to be working with the Abbott Lyon brand team on this ambitious, creative integrated brief and excited about delivering the proposed campaign in all its integrated elements and meeting the brand's expectations."
Jezz Skelton, Managing Director of Abbott Lyon adds, "There's great chemistry between the two teams and a real energy and enthusiasm to take our rapidly growing brand to wider national and international audiences. The campaign conceived will be our first to target Christmas specifically and we have high expectations, not only in terms of the quality and visibility of the campaign, but the association with appropriate, high profile talent and, ultimately, the deliverables."
Source: Brandnation