The newly launched cannabinoid ingredient brand Creo has partnered with global consultancy Brandpie to develop a brand story, purpose, and visual identity. 
MaryLee Sachs, US CEO, Brandpie says: "For Creo, we've created a brand that breaks away from the 'typical' design and language you see within their industry. Through strategy, purpose, and visual identity, Creo is empowered to hold its own with the big Ingredient and Biotech companies while establishing itself as a leader in the cannabinoid space."
Shuchi Sarkar, CMO, Creo says: "Brandpie not only delivered a very well thought through and relevant brand strategy, but also an amazing creative direction that I know will set us apart from all other players, not just in our industry but Biotech in general."
Audacious ambition
When Roy Lipski, CEO of the disruptive cannabinoid ingredient company Creo, first spoke with Brandpie, the company was in stealth mode. They didn't have a name, logo, visual identity, website or any other communications materials or messaging. What he did have was ground-breaking technology, a partnership with Biotech industry leader, Genomatica, and an audacious ambition to bring the benefits of cannabinoids to every household.
By working with Brandpie as a partner and strategic advisor, Creo set out to create a strong, differentiated, purpose-led, world class brand that matched the ambitious and unique nature of its offering.
True nature
Creo's technology uses one of nature's oldest processes, fermentation, to sustainably deliver a reliable, high quality and consistent supply of rare cannabinoids at scale. This process requires less water, energy and land than the plant-based approaches that are typically used to extract cannabinoid ingredients.
With sustainability and doing good for the planet at the top of Creo's priority list, Brandpie came up with the purpose "Enable the creation of cannabinoid products that help people without doing harm to our planet." From there, Creo and Brandpie worked together to build the brand story and positioning around a simple creative idea: 'Nature loves our cannabinoids. And so will you.'
The name itself was developed in partnership with naming specialists, Lexicon. Rik Haslam, Executive Creative Director, Brandpie, says: "This simple name, along with the very distinctive logo we designed, encapsulates how the company's ingredients will unleash a wave of creativity across multiple industries.
Infinite abundance
"Using the fermentation process as a point of inspiration, we decided to highlight nature in an unconventional way throughout the visual identity."," says Haslam. 
Using a variety of plant photography, designers at Brandpie inverted the color spectrum, to form an X-ray-like effect. This treatment serves as a metaphor for looking at nature through a different lens, to reveal the infinite possibilities of what the Creo brand can produce through their expertise and differentiated ingenuity.
Brandpie created a logo for Creo that encapsulates the company's commitment to nature and creativity. By using a single continuous line to make up the logo, the mark represents a creative catalyst–a strategic north star for Creo's visual tone of voice. Like the infinity symbol, which is a single, flowing, endless loop; the Creo logo was designed to communicate the impossibility of there being any kind of limit. It can also be seen to represent the infinite abundance of creativity present in the universe.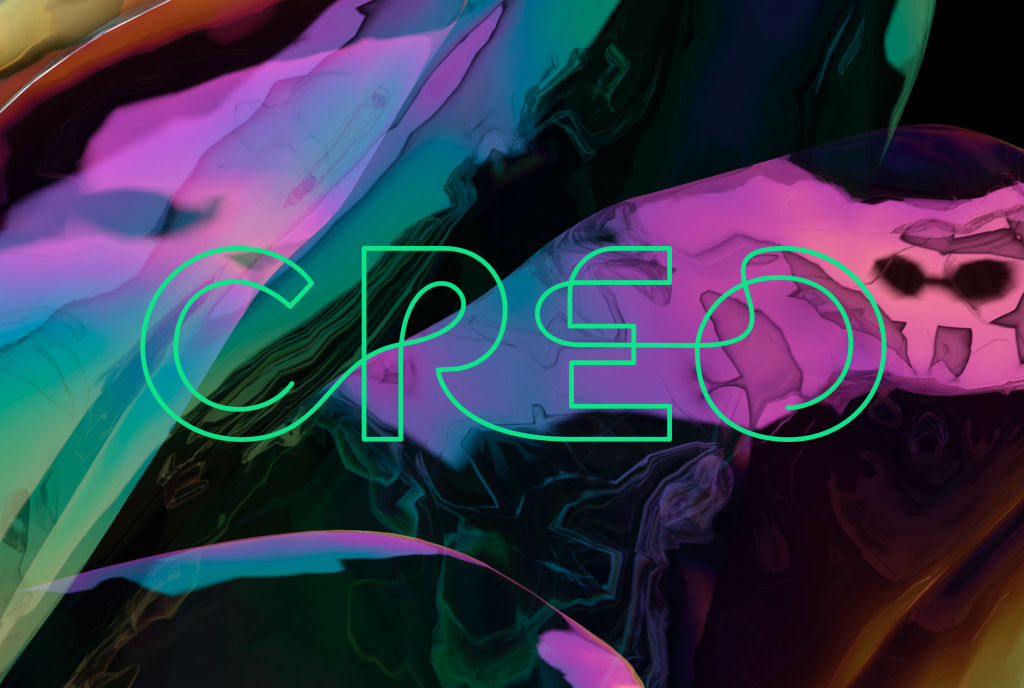 Bespoke iconography also makes use of a single, free-flowing line treatment that is stylistically linked to the Creo brandmark. The team at Brandpie also applied the brand story, tone-of-voice, and design system to a range of communication assets including a website, brand film and educational infographics.
There's more to cannabis
The story crafted for Creo in partnership with Brandpie reflects an important, emerging evolution in the cannabis space.
"There is so much more to the cannabis industry than THC or CBD," says Brandpie's Haslam. "New discoveries are being made every day about what ingredients like CBG can do for you. By pairing its audacious ambition and groundbreaking technology with a compelling brand, Creo is now primed to become the innovating leader the industry needs."
Source: Brandpie