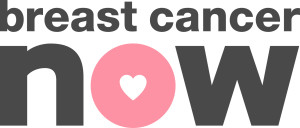 Breast Cancer Now, the new charity created from April's merger of Breast Cancer Campaign and Breakthrough Breast Cancer, launches June 15 with the ambition of stopping women dying from breast cancer by 2050.
The largest breast cancer charity in the UK, Breast Cancer Now has vowed to fund the brightest researchers from across the UK and Ireland to see its vision realised.
The charity, headed by CEO Baroness Delyth Morgan, is the only one dedicated to funding research into the devastating disease, which kills a thousand women every month in the UK alone. It will work collaboratively across the sector to bring together all those affected to fund research, to share knowledge and, ultimately, to find answers.
Its powerful, multi-channel advertising campaign, The Last One, launches as the only advertisement during the Seven o'Clock News on Channel Four. The poignant, hard-hitting ad features real women with breast cancer speaking frankly about the realities of the disease which may one day take their lives. As well as running on terrestrial and digital channels, a fundraising DRTV campaign will run until the end of October.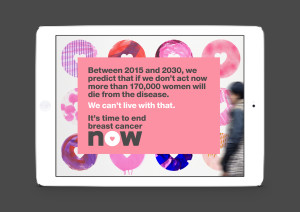 Developed by London-based agency Rainey Kelly Campbell Roalfe/Y&R, The Last One centres around the charity's ambition that, if we all act now, breast cancer will have taken its last life by 2050.
The charity's new name and identity are also unveiled with the campaign. London-based brand consultancy The Clearing worked closely with stakeholders from both legacy charities to develop Breast Cancer Now's brand positioning, name, visual identity and tone of voice.
The charity's name conveys the urgency required to stop women in the UK dying from breast cancer, with its mark representing the endeavour, dedication and hearts of the supporters and researchers behind the charity's life-saving work.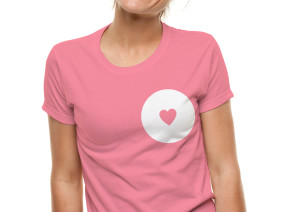 The brand has been created so that it can easily be used by the charity's hundreds of thousands of supporters, the scientists it works with and its corporate partners, including Asda, Marks & Spencer and Debenhams.
Despite impressive progress made through research, the UK still has one of the worst survival rates in Western Europe. Breast Cancer Now seeks to unite everybody touched by breast cancer to ensure that we are the generation which finally puts an end to the disease.
Fiona Hazell, Director of Communications and Engagement at Breast Cancer Now, says: "Breast Cancer Now won't stop until breast cancer has taken its last life; something we are confident we can achieve by 2050 if we get the support we need. It's so exciting finally to share our new name and identity; today marks the start of a new era. We have the brightest scientific minds across the UK already working hard behind the scenes to discover how to prevent breast cancer, how to detect it earlier and how to stop it taking lives. We hope everybody who's been touched by breast cancer will join us, to stop lives being lost to this terrible disease for good."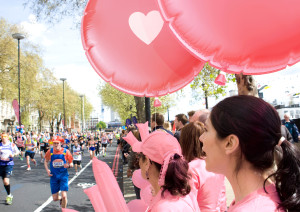 Pip Bishop, Creative Director at Rainey Kelly Campbell Roalfe/Y&R (RKCR) says: "Earlier this year I lost a good friend and colleague to breast cancer, so this campaign is incredibly important to everyone at RKCR/Y&R. Breast Cancer Now's 2050 ambition gives them a brave clear and distinctive voice in the sector. We're very proud to have been part of launching the new charity and campaign."
Jonathan Hubbard, Creative Director at The Clearing, said: "Our challenge was to develop the first major new charity brand of the 21st century in the UK. We needed to capture the bold ambition of the charity and its stakeholders in a new way, embracing the 'open source' and collaborative way in which the organisation works. In Breast Cancer Now we believe we have a strong and accessible brand capable of reaching out to, and uniting, everybody affected by the disease."