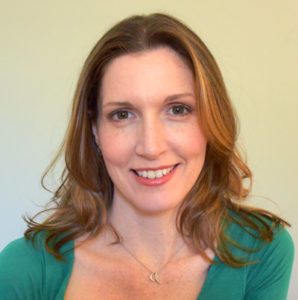 Conversion optimization agency, Bullseye Strategy, have hired former HGi Marketing Manager, Alexis Siemon, as an Account Manager.
Alexis joins the account team to manage accounts to digital success. Her role encompasses managing client relationships and achieving successful outcomes for their digital marketing efforts.
She will be looking after clients across a wide array of industries and services including technology, real estate and financial services.  These will include RoboVault, The Enclave, CFG Investment Banking, Citi Habitats, The Corcoran Group and RR Donnelly.
Alexis Siemons, says:  "I am ecstatic to be joining the Bullseye Strategy team. I have worked with Maria previously and have great admiration and respect for the agency she and Jonathan have grown here at Bullseye. I was attracted to the position because of their wide array of clients which marries nicely to my experience. Bullseye allows digital marketing generalists, like me, the opportunity to work across all digital channels and drive our clients' businesses forward. I am proud to be here and look forward to many great things to come!"

Maria Harrison, President, Bullseye Strategy, adds: "The addition of Alexis demonstrates Bullseye's commitment to bring top-notch seasoned digital marketers to our team. We are excited to announce that Alexis has joined us and that she will be supporting both existing and new clients as we continue to grow."
Jonathan Schwartz, CEO, Bullseye Strategy, concludes:  "This expansion of our team bolsters us to anticipate the needs of the businesses we serve and deliver the best digital marketing solutions and results possible to our clients."
Source: Bullseye Strategy