Cheil UK, one of the UK's leading digital marketing and advertising agencies, today welcomes Gary Jobe as its new head of technology, replacing Kevin Durley.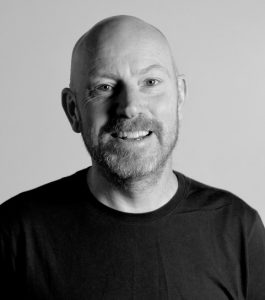 Jobe is an experienced technology leader with more than 20 years' experience designing and delivering innovative technology solutions. Jobe joins Cheil UK from Havas UK, where he was previously group head of technology for almost five years. Prior to this role, Jobe held similar technology head positions at Proximity London, Sky, and Ogilvy where he implemented a wide range of interactive products, ranging from large web infrastructure builds to innovation-driven projects and scalable technology solutions.
At Cheil UK, Jobe intends to drive and further embed technology at the heart of the agency. His key priorities will be to build a strong developer team to lead key European projects and identify new opportunities from emerging tech trends, applying them to strengthen Cheil UK's service offerings.
Jobe replaces Kevin Durley who has held the position of head of technology for Cheil Worldwide since 2007.
On his new role, Jobe commented: "I'm excited to join Cheil UK as head of technology, especially at this point in time where digital and technology is urgently at the forefront of our clients' business needs. Cheil, as a global business, has an enviable legacy being at the cutting edge of technology for almost five decades, and I'm thrilled to have been passed the baton and lead the next technology chapter for the UK agency."
Cheil UK CEO David Coombs commented on Jobe's appointment: "We are thrilled to welcome Gary to the Cheil UK family and look forward to utilising his great experience as a technology leader. Innovation is at the heart of all his work, which makes him a perfect fit in the Cheil business where we blend technology, performance and creativity to be at the core of our approach across all levels of work."
Source: Cheil UK