Collider, the leading brand experience agency, was appointed by Riot Games to deliver a player focussed celebration for the League of Legends European 10-year Celebration. The celebration took place on 16 October, surprising players with a raft of new games and projects that significantly expands the League of Legends IP and officially puts the 's' in Riot Games.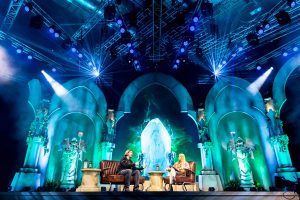 Collider was challenged to deliver the experience the incredible League of Legends community deserve. The agency recreated elements of the League of Legends world across 3000 square-metres of ExCel London, featuring immersive live theatre production, 500-seater LAN gaming arena and live global broadcast.  
Collider was responsible for delivering all creative and operational aspects of the event; from conception, creative idea generation and execution, to casting, set-build, technical production, guest management and event logistics.
The event was attended by 500 of Riot's most loyal players, bringing together League of Legends fans from across Europe as a thank you for their contribution to the game and its community. The day/evening was hosted by TV Presenter Julia Hardy and featured keynote addresses from industry figure heads, before ending with a laser party and League of Legends' very own avatar DJ. The event was live broadcast to Twitch and YouTube to a global audience.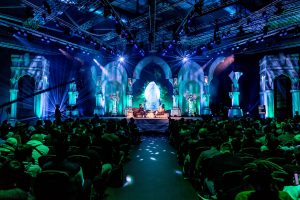 As part of the overall experience, Riot Games took over the newly opened Hard Rock Hotel in London, gifting all players with a two-night stay. Collider created a 'Riot Games Lounge' within the hotel – a branded experience where players and Rioters could relax and watch the special 10th Anniversary Edition of Riot Pls – a live-stream full of exciting announcements.
Anton Jerges, Chief Executive Officer, Collider commented; "We're beyond proud to have delivered this momentous milestone event for Riot Games to mark the 10-year anniversary of the world's most played PC game. Our approach to the brief was ambitious given the timescales involved but we were determined to create an immersive player experience that did justice to the League of Legends legacy and its adoring fan base. Experiential has always been our heartland; we saw the consumer was moving in the early noughties, no longer wanting brands just to be broadcasters but to engage with them too. As experiential becomes ever more sophisticated, brands are realising the value in rewarding customer loyalty through live events. Engaging, entertaining brand experiences deliver like no other channel can."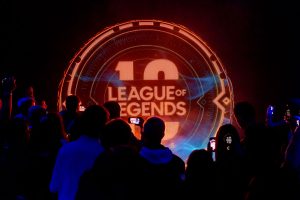 Roberto Schiavulli, Product Manager and Events Lead at Riot Games, commented; "This was a flagship event for us, a milestone that we wanted to celebrate with the players that made everything possible. We needed someone that could execute on our unconventional vision and understand our values. Since the brief, Collider not only showed that they had the ability to deliver an event of this scale, but also used their own talent and experience to contribute and 'level up' the event. With their collaborative approach, Collider's team plugged in our way of working and helped us set a new bar for events in the gaming industry. From the travel logistics to the theatrical experience, everything was tailored to enhance the player experience and produced with a quality first mindset. Collider has been an inspiring partner and we are very happy to have challenged convention and delivered with them an incredible day to our players."
After a comprehensive search, ExCeL London was chosen as the host venue. The venue's ability to deliver and attract visitors from Europe, as well as its IT infrastructure and scale, were all contributing factors in this decision. ExCeL also welcomed EGX, the UK's biggest gaming event (17th – 20th October), presenting a fantastic opportunity to bring one momentous week of gaming to the European Gaming industry.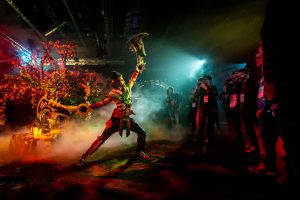 "We are delighted to have been chosen to host League of Legends 10-Year Celebration. This underpins ExCeL's growing reputation as a home of world-leading gaming events. With our customers and their agencies, we are enabling shows to grow, adding exciting, new content and immersive features to create unmissable experiences for gamers and the industry alike," said Jeremy Rees, CEO, ExCeL London.
Source: Collider