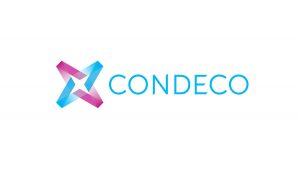 Condeco, the workspace management tech company, has appointed gyro London as its global agency to support brand evolution and marketing communications. The agency won the business after a pitch against undisclosed agencies.
Condeco decided to review its marketing arrangements after identifying the need for a more cohesive brand strategy to support existing and new products.
gyro will be working across a brief to create the global launch campaign for a new product being released in 2019 and to refresh the Condeco brand internally and externally.
The aim will be to maintain Condeco's leading position in the UK market and to continue to grow sales across Europe, the US and Asia. The brand work will articulate Condeco's products, including meeting and desk booking software, in a way that is consistent and accessible to all.
Lynda Lowe, Chief Marketing Officer at Condeco said: "In the past, we have engaged small to mid-sized B2B agencies working with our in-house teams with mixed results. We decided to engage a larger agency to provide insight, fresh ideas and global capability to support our expansion plans. gyro London brought a lot of fresh thinking to the creative and strategic approach. This, along with gyro's global network capacities, will be a great asset to us. We're eagerly awaiting our first project together."
Kate Howe, CEO at gyro UK said: "Condeco brings people together from all over the world and makes sure they can build meaningful relationships and effective working practices. This is a great brand story and, combined with the company's inspiring business objectives, makes us very keen to get working on this new piece of business."
Source: gyro London