Create Not Hate's innovative new programme with the John Lewis Partnership is underway as four chosen participants take up their paid placements at the John Lewis Partnership HQ, working within John Lewis and Waitrose creative and design teams.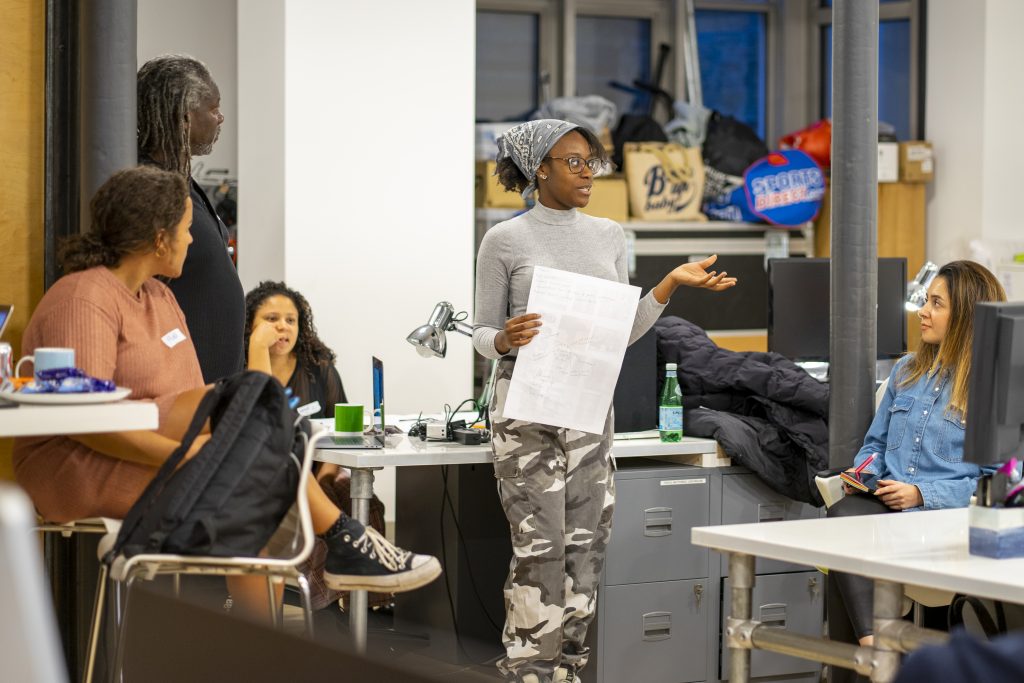 The paid placements are the culmination of the creative experience programme where 100 young people, found through community outreach done by Create Not Hate and from within the JLP partnership, participated in a series of workshops to come up with creative ideas for John Lewis and Waitrose's Create Not Hate brief, 'Made in the UK'.
Their brief was to explore the ways in which the meaning of 'British' has evolved over the years to come up with a campaign that reflects the diversity and multiculturalism of the UK today. They then developed the work as part of a real-life creative process, learning about how the industry works.
Four outstanding participants from the programme – two of whom are John Lewis partners who took part in the programme – were then chosen to do paid placements in the JLP creative teams. Each will work in the JLP content and design teams on a range of work to get a proper experience of the industry.
All four are also working alongside other workshop participants invited to stay involved in the process to turn the winning 'Made in the UK' ideas into actual multimedia campaigns for JLP which will launch later this year. All programme participants are also offered further mentorship and funnelled work opportunities through JLP and Create Not Hate.
Ashleigh Vinall, Head of Content and Design for Waitrose, comments: "Our goal as a business is to be as inclusive as possible – reflecting the rich diversity of our customers and communities. This is perfectly communicated through the 'Made In the UK' brief, which delivers something powerful and authentic to celebrate, inspire and helps provide a deeper and more contemporary understanding of what it means to be British.
"By partnering with Create Not Hate, the John Lewis Partnership hopes to create an opportunity for young people to learn more about the creative industry and the possibilities open to them by breaking down the barriers preventing them from considering it as a career choice."
Mentors from different parts of the Partnership, as well as from agency Quiet Storm – whose founder Trevor Robinson OBE rebooted its Create Not Hate initiative following the murder of George Floyd and the resurgence of the Black Lives Matter movement in 2020 – are supporting the young participants in developing their campaigns.
The four chosen candidates are Rosie Burns, 24, who works at Waitrose on the fresh food counters; Ellie Callaghan, 23, who works at Waitrose Stratford City branch as a delivery and floor assistant; Zaina Marius, 19, a school run care worker for children with special educational needs; and Imaan Mian, a student at Burntwood School, Wandsworth; .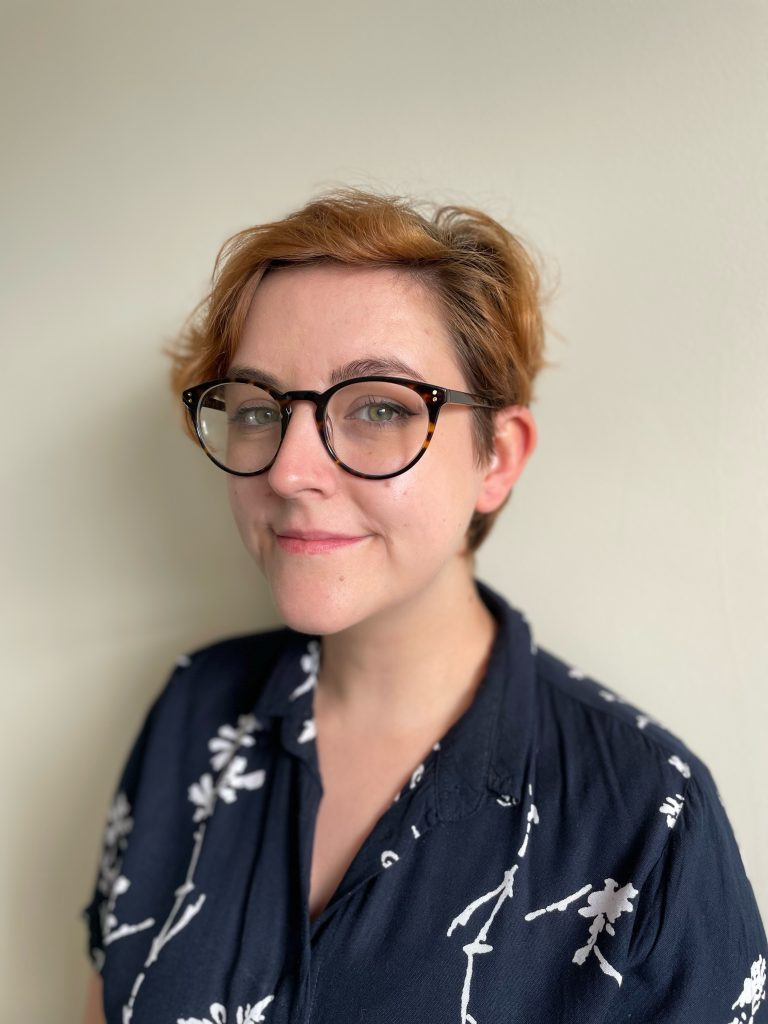 Rosie says: "Being able to see something you have worked hard on come to fruition is so rewarding and I can't wait to share it with everyone. I'm really looking forward to the content from the programme going live."
Ellie says: "Where I graduated from uni during lockdown I didn't feel like there were many opportunities out there for me. I applied to so many things but I just kept falling short. When I found out I got the placement, it felt like I was finally getting somewhere and that I was finally making progress."
Zaina says: "The experience has been brilliant and inspiring, so friendly and supportive – a great way to get young people like me to understand and learn about the industry. I hope to achieve a stable position within the industry and would like it to be my career moving forward."
Imaan says: "I have enjoyed communicating my ideas, exercising my creativity, and listening to the agency's feedback – with their help, I found my ideas became more refined and my perspective expanded further. Everyone's support has also helped build my confidence."
Trevor Robinson OBE, founder of Create Not Hate, says: "I'm thrilled that the Create Not Hate placements are getting started at JLP. The opportunity to contribute to the thinking and messaging of such an iconic British brand will build their confidence, open up their creativity, and be a big bonus to John Lewis."
Matt Richmond, Director of Creative & Content at John Lewis adds: "We have a shared belief in the transformative power of ideas and creativity – that they can be forces for good and real change in the world. And we also believe that bringing together talented people with different backgrounds and perspectives enriches the creative process and ultimately leads to better, more powerful ideas.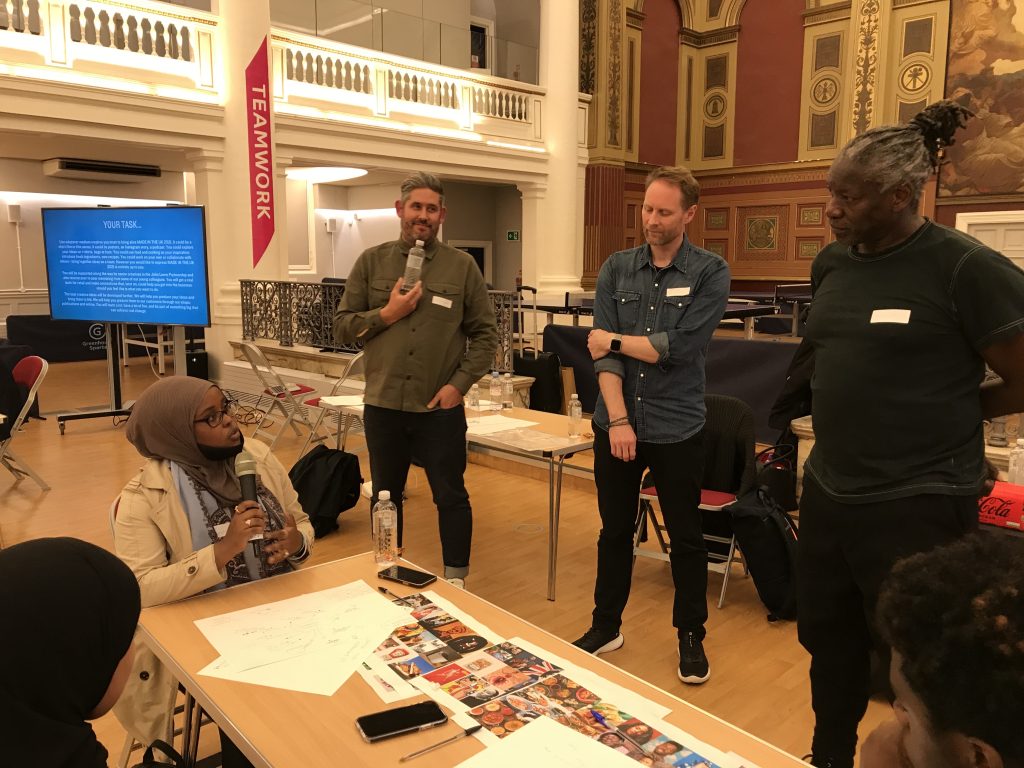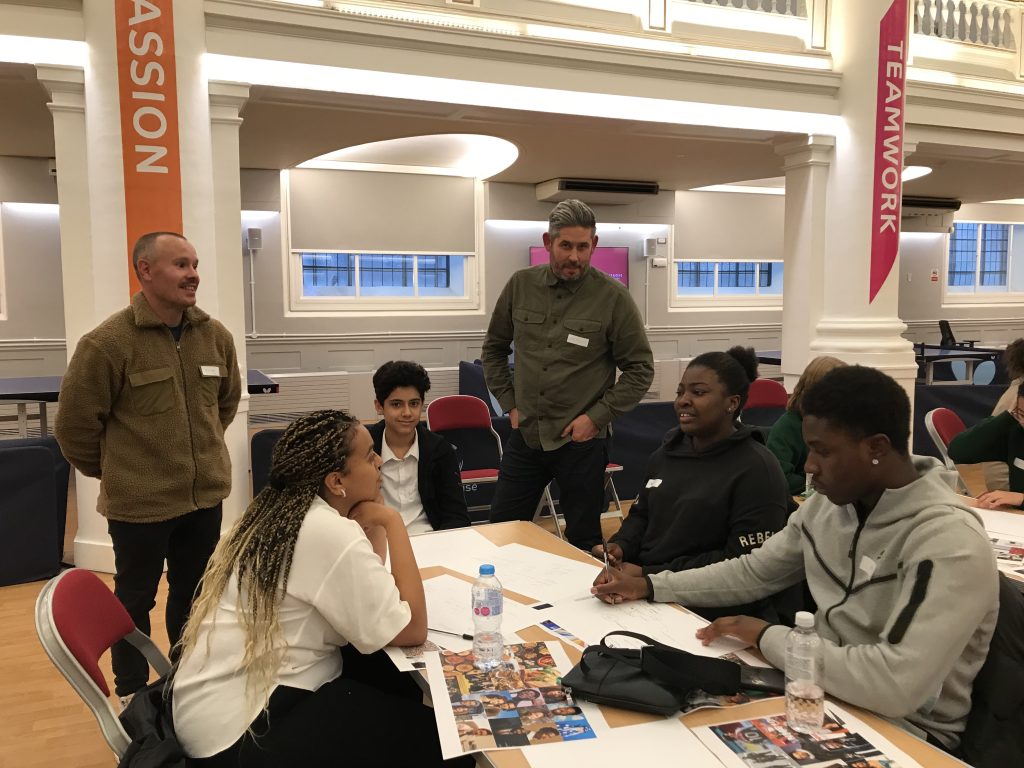 "This programme opens up opportunities to people who may never have thought they could work in the John Lewis Partnership creative departments or may not have even considered a career in the creative industries."
Source: Create Not Hate