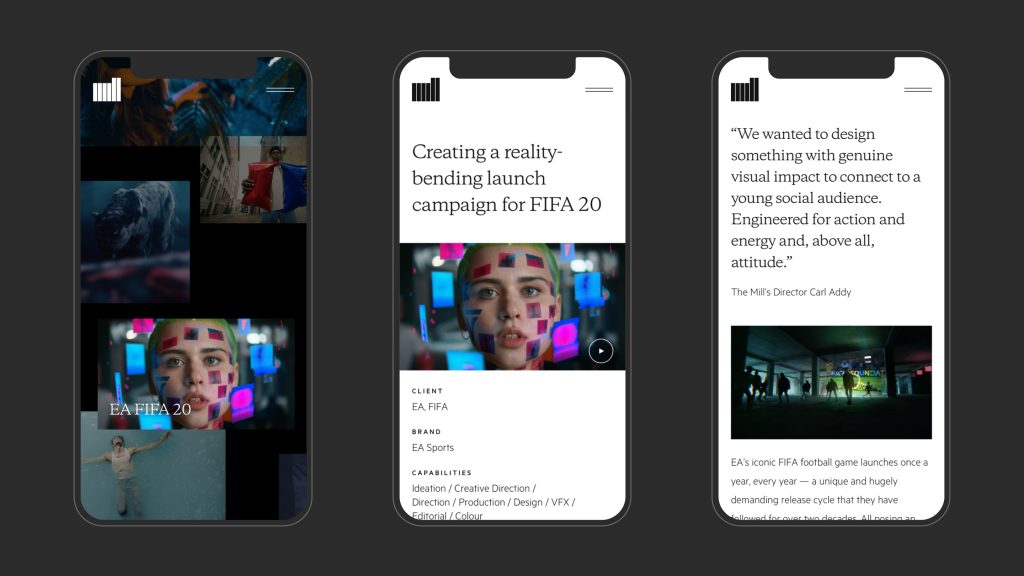 Global creative production studio The Mill reveals its new digital platform designed and built by Studio Output.
The project shows how bespoke digital and motion design can evolve a brand's story, without needing to change its core identity.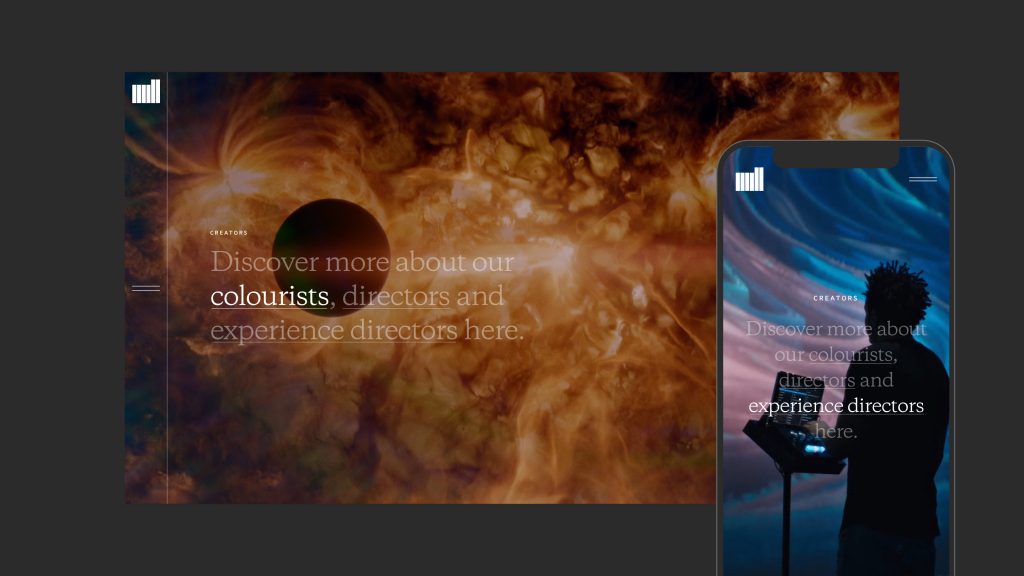 A unified platform for a creative leader
The Mill is a global production studio which has spent thirty years as a leading creative partner for brands, agencies and production companies.
The studios in London, New York, Los Angeles, Berlin and Bangalore are always adapting to the changing digital landscape and exploring the creative potential of new and emerging technologies. The Mill's wide offer spans moving image, visual effects and experiential mediums, and it needed to reset its online presence to reflect its breadth of work and creative capabilities.
Telling the 'One Mill' story
"Having worked with the Studio Output team many times over the years, during my time at Sony PlayStation, Sony Music, Syco Entertainment & Viber, I've always found them to be hugely collaborative and their approach to solving business challenges through great design was perfectly aligned to our brief. The team have great experience at creating digital platforms that allow for easy discovery of video, short and long form content and this is exactly what was needed on this project," says Mark Hardy, Senior VP at The Mill.
The challenge for Output was to craft something immersive and memorable that did justice to the breadth of The Mill's work, would align with the teams around the world to understand what they needed from the site, and to tell The Mill story in the most inventive and impactful way.
Creating an infinite canvas
"While The Mill's reputation for advertising production was established the world over, its website needed to reflect its evolved offering in other areas. Our brief was to tell The Mill's story in the most inventive and impactful way imaginable. The idea was to aid discovery and represent the studio's ethos. The core idea here is one of an 'infinite canvas", a seamless user experience where navigation is fluid and motion creates a sense of flow" says Johanna Drewe, Creative Director.
Output created a bespoke site and content map that enhances how The Mill content is experienced across mobile and desktop, and worked with designers and developers to ensure the canvas concept was crafted as intended.
Helping The Mill thrive
"Our site is now a valuable new business tool, and a way to stay in touch with our global creative community. It's also easy to manage and presents perfectly the wide range of creative offerings we have across our studios," concludes Mark Hardy at The Mill.
Output continue to work with The Mill on an ongoing basis, to ensure the digital experience continues to evolve with the studio. The new digital platform is live now.
Source: Studio Output