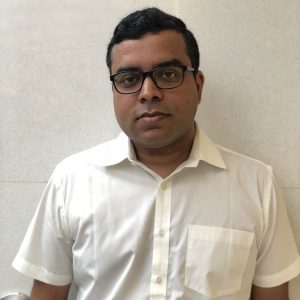 In a move to further strengthen its ecosystem of strategic investments and financial planning, Creativeland Asia Group has brought on board Venkat Balasubramanian as the Group's Chief Financial Officer. Bala also serves as the Chief Investment Officer of Ventureland Asia, a new age Venture Capital Fund, affiliated to the Group.
Bala brings with him over 20 years of extensive experience of working in media, creative, cultural and knowledge industries on several international projects in over 30 countries. With an Economics & Statistics major from Delhi University, and a degree in Law Bala is also a postdoctoral fellow of the National University of Singapore in macroeconomics.
An economist with a legal and financial acumen, Bala was a Senior Partner with Centaur Consult, advising businesses on finance, law and business transformation, leading M&As and corporate re-structuring. His diverse experience in the creative industries come from working with the Smithsonian Institution (US), Agenda 21 (UN), Universal Forum of Cultures (Barcelona), The Earth Centre (UK) and Wieden+Kennedy, as CFO.
Bala has been associated with the group for the last couple of years and has played a pivotal role at Ventureland alongside its CEO Srijib Mallik in structuring its maiden Venture Capital Fund. True to its DNA this SEBI registered AIF brings a paradigm shift to the industry with a partnership of capital and creative expertise to unlock value creation. Bala has been instrumental in structuring various investments at Ventureland including the one in Masala Baby, the New York based international kids clothing label.
On Bala's appointment, Sajan Raj Kurup, Founder & Creative Chairman, Creativeland Asia Group, said, "When a prudent investment advisor and a finance expert comes on board, it is early signs of the times to come. Through last two years of his consultancy with Ventureland, I have found in Bala, a great partner who understands the ambition Creativeland has for itself. Now, as a key member of my team, I am certain his finance and legal acumen along with his keen sensitivity for the creative culture and his experience of working across various sectors across the globe will play a significant role in chartering a stronger growth trajectory for Creativeland."
Said Bala on joining Creativeland Asia Group, "In these interesting times as young Indian businesses are coming of age, it's time that creative industries gear up to the challenge. Creativeland Asia's ambition and vision to touch lives with creativity is a great starting point to a seemingly simple yet underachieved objective in our country. I am excited to be a part of this journey and look forward to working with Raj and the Creativeland Asia team."
Source: Creativeland Asia Group